Domain How-To's
There is a lot you can do with your domain name! Using your HostGator Customer Portal, you have the ability to manage, update, renew, lock, unlock, and transfer your domain(s) anytime*. This article is your go-to page if you want a quick list of the different features of the Domains section within your Customer Portal and how to use them.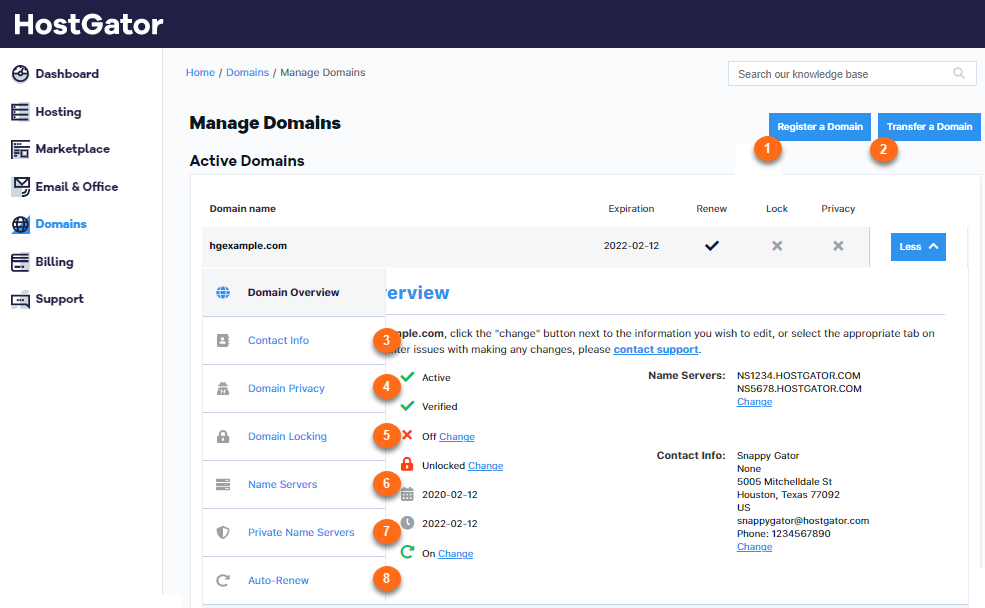 Here is a list of how-to articles you can use in managing and updating your domain(s).
---
Related Articles
We have compiled our most popular domain-related articles into different series.
*Note: There may be external ICANN paraments that may prevent some features from being updated or accessed anytime. For more information, please visit the ICANN website.