How Do I Log into the Web Host Manager (WHM)?
The Web Host Manager (WHM) is a control dashboard that allows a user administrative access to the cPanel's backend. To find out more about how awesome WHM is, please visit this article, What is WHM (Web Host Manager)?
This article discusses various ways how to log into the WHM. Here is a video guide showing you how to log into your WHM using the details in your Welcome email and an overview of what you can do in WHM.
The video above may look slightly different than our current cPanel layout. However, the functionality described will be similar.
---
Want to know your WHM link, username and password, and other account information? Check your Welcome Email ⤵
Haven't bookmarked your WHM link yet? Launch WHM through your Customer Portal; go to Option 1: Via Customer Portal ⤵
Need to know how to access your WHM in a browser directly? Check out direct methods in Option 2: Via Direct Links ⤵
Want to check your emails? Webmail Access ⤵ access is what you need.
---
Welcome Email
When you sign up for web hosting, your username and other server details, along with your WHM login page and a link to set your root password, are all indicated in your Welcome email.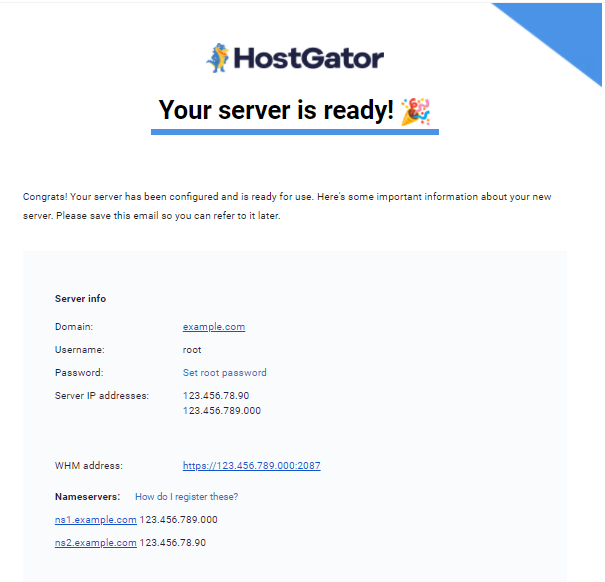 The image above shows the Welcome email of a new VPS hosting.
In the Welcome email, you will find:
WHM Address - This is your WHM's URL and usually ends with ":2087." You may want to open that link in a browser and bookmark the URL. 
Username - This is your WHM's username.
Password - You now have the option to set your root password upon receiving the Welcome email. Click the set root password link to be redirected to your Customer Portal, where you can directly set your WHM password.

Private Name Servers - Your private name servers are provided in your Welcome email. You will need to configure these through your current registrar. To know more about private name servers and how to set them up, visit this article, Private Name Servers.
---
Option 1: Use Customer Portal to launch WHM
Please note that this only applies to Reseller, VPS, and dedicated hosting.
To access your WHM through your Customer Portal.
Log in to your Customer Portal.
Click Hosting on the left-hand side.

Locate your hosting package from the list.
Click the WHM link underneath your hosting package.

You may find a Manage link underneath the package for the new VPS hosting. Click the Manage link.

On the next page, click the WHM Login link. This will open a new tab for your WHM.
---
Option 2: Use direct links to access WHM
Direct access to the WHM is also an option. The necessary login details (including your server name and IP address) are also in your Welcome email. Here are several methods to directly access your WHM in a browser. 
Method 1: Via Server Name
You can add "whm" in the URL or use 2087 as the secure port number using your server name.

https://ServerName/whm
or

https://ServerName:2087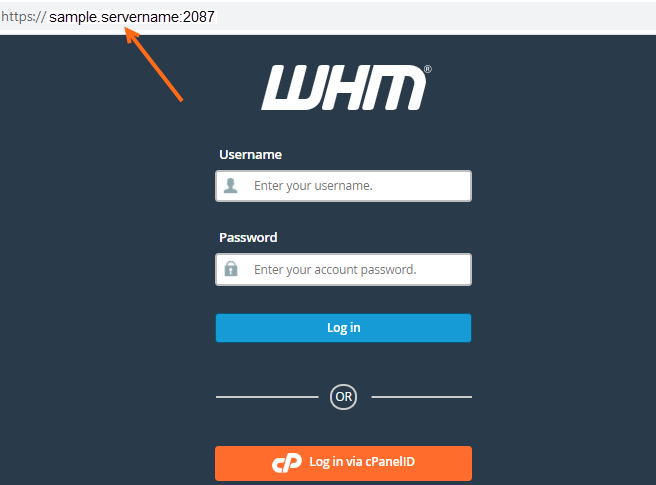 Method 2: Via IP Address
Use your IP address, followed by either "whm" or the secure port number 2087:

https://IPAddress/whm
or

https://IPAddress:2087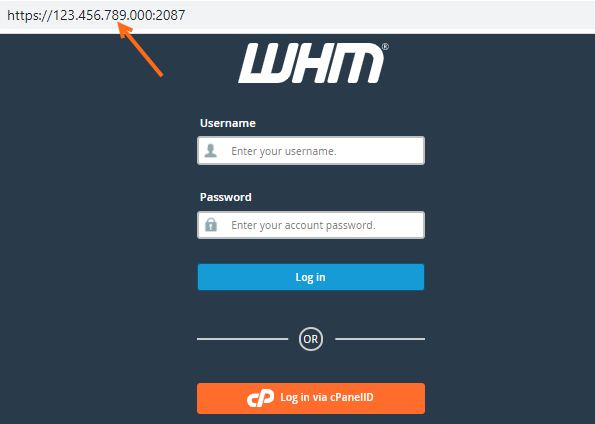 If you cannot access the WHM using the secure URLs listed above, the port for WHM (2087) may be blocked by your ISP, router, or company (if accessing the internet from your corporate offices).
The
HTTP
may produce a browser warning. Please see the following article for instructions on how to bypass this:

To know your WHM server name or IP address, please visit the article:
---
Webmail Access
Webmail can be accessed in either of the following ways:
---
Helpful Articles
Interested to know more about WHM? Here are a bunch of helpful articles to show you the basic and advanced information about WHM:
Need further assistance?
HostGator's Support is here to assist! Please contact us via
phone
or
Live Chat
so we can help you.