How Do I Log into the Web Host Manager? (WHM)
How to login to WHM
You Can Access WHM in Any of the Following Ways:
Option 1 - Welcome Email
When you signed up for web hosting, the link to your WHM login page and your username and password were in your Welcome email.
In the Welcome email, you will find:
Your Control Panel
Your Username
Your Password
The Your Control Panel section will provide you the link to your WHM, which you can bookmark in your browser. The Your Username and Your Password would be your login details. If you would like your Welcome email, which contains your login details, sent again, please contact HostGator support.

Here is an example of a Welcome Email: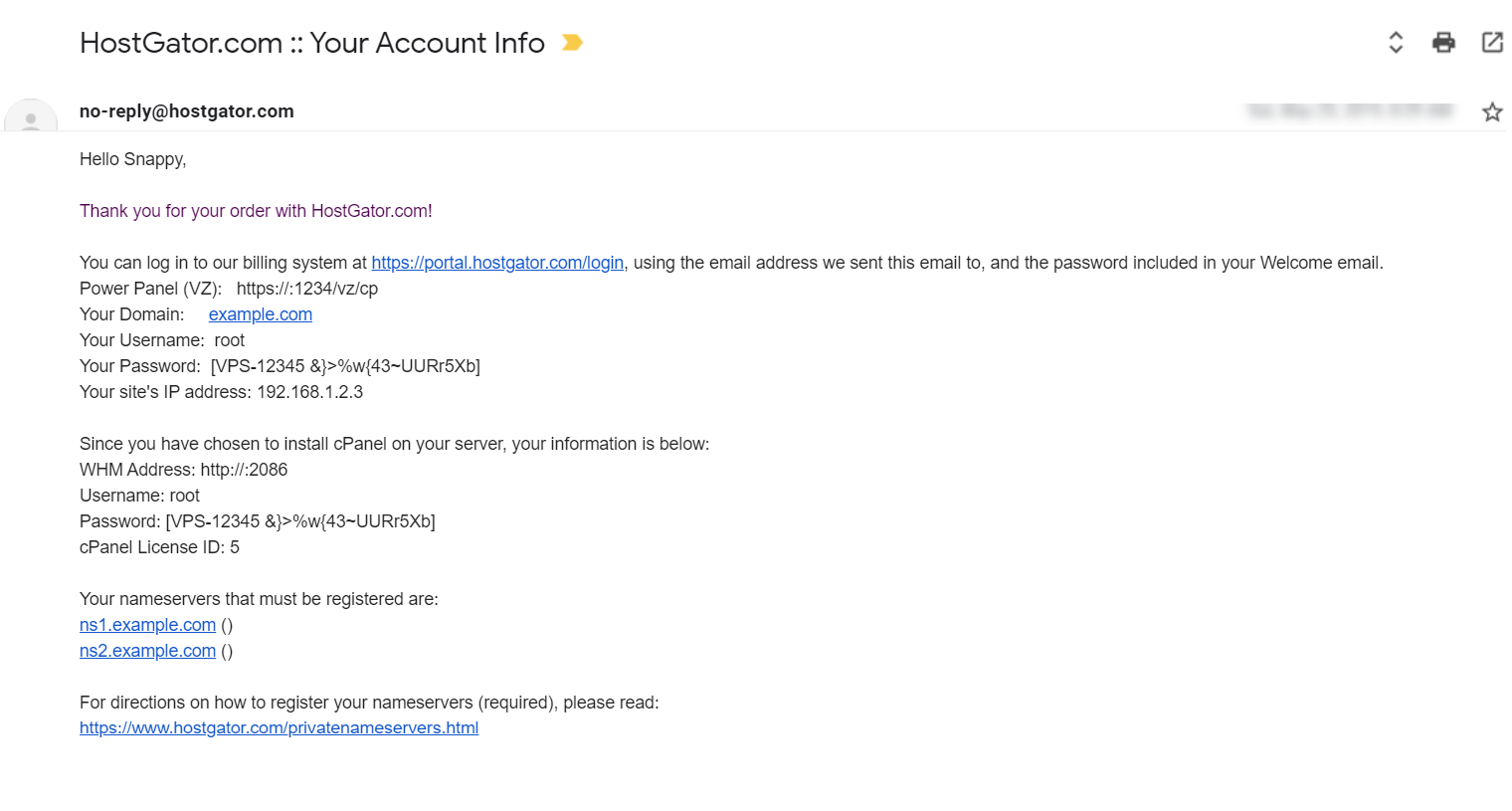 Option 2 - Customer Portal Access
Your Customer Portal also provides you a way to access your WHM. In the dashboard, a button will take you to your WHM by opening a new tab in your browser.

Option 3 - Direct WHM Access
Direct access to the WHM is also an option. The necessary login details (including your server name and IP address) are also in your Welcome email. Here are several methods to directly access your WHM in a browser. 
Direct Option 1:
Using your server name, you can add "whm" in the URL or use 2087 as the secure port number.

https://ServerName/whm
or

https://ServerName:2087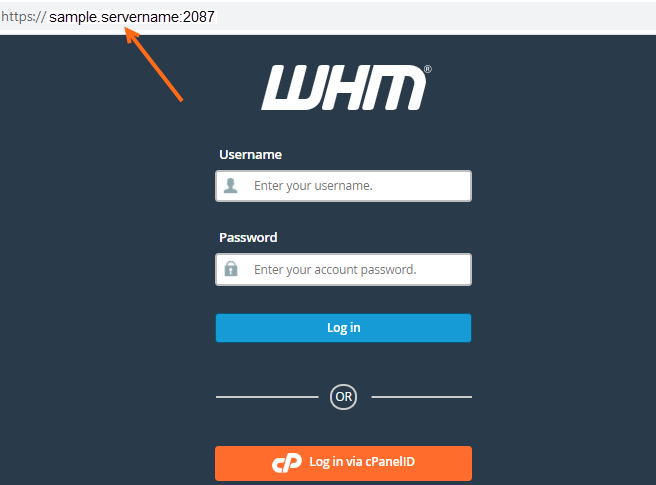 Direct Option 2:
Use your IP address, followed by either "whm" or the secure port number 2087:

https://IPAddress/whm
or

https://IPAddress:2087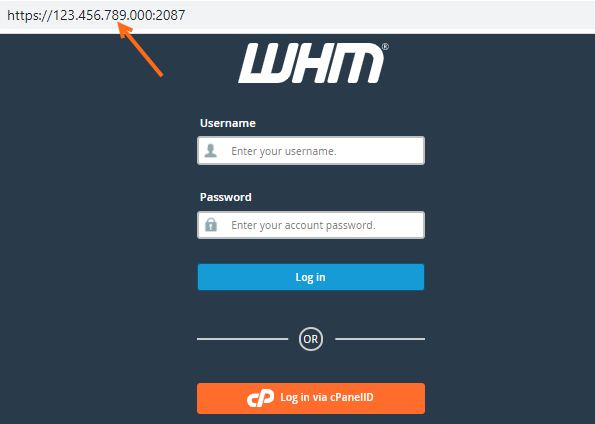 If you cannot access the WHM using the secure URLs listed above, the port for WHM (2087) may be blocked by your ISP, router, or company (if accessing the internet from your corporate offices).
The HTTP may produce a browser warning. Please see the following article for instructions on how to bypass this:
Please
contact us
via phone or live chat if you need your server name or IP address.
Webmail Access
Webmail can be accessed in either of the following ways: