Adding a Divider in Weebly
The Divider element allows you to add a horizontal line divider between elements on your Weebly webpage, emphasizing that particular section. While Weebly does not offer a vertical divider by default, its drag-and-drop horizontal dividers can make your contents look neat and organized.
Example: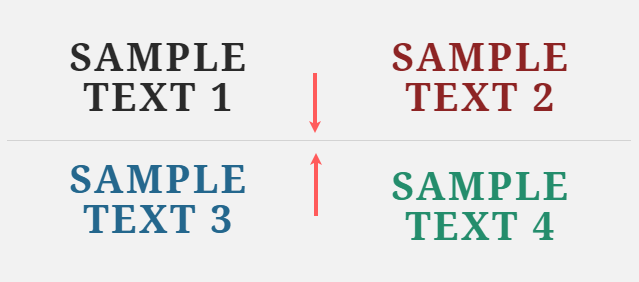 How to Use the Divider Element
To add a Divider element:
Log in to your Weebly homepage.
Under the Build tab, locate the Structure section from the left-side menu.
Drag the Divider element on your workspace.

Once you select the Divider element, you will see three options:

- Click the arrow icon on the left side to copy or move the Divider element to other pages of your Weebly website.

- This icon enables you to move the Divider on your workspace.
- This icon allows you to delete the Divider.

Click the Divider element to see more options for customizing its spacing and width.

Once done, you may want to check your site's mobile version to view how the dividers look on mobile devices.

How to Check Mobile Version in Weebly

To check the mobile version of your website:

On your Weebly homepage, click the monitor icon on the top menu.

Select Mobile.

Click the Publish button located in the top right corner to save your changes.
---
Additional Resources