How to Log in to WordPress
Logging into WordPress is as simple as visiting your WordPress dashboard URL.
There are two option in logging in to WordPress
Click on the links to jump to a section.
---
Option 1 - Use the Domain for the WordPress Site
Main Domain: Visit the WordPress Dashboard URL by going to your domain and adding /wp-admin to the end.


http://example.com/wp-admin

(Where 'example.com' is your domain that you've installed WordPress to on HostGator)
Sub-Directory: If you installed WordPress to a sub-directory, then use your domain followed by a forward-slash and the folder name followed /wp-admin.  


http://example.com/blog/wp-admin

(Where 'example.com' is your site's domain and '/blog' is whatever sub-directory path you used to install WordPress)
Once the login page loads, you will want to enter your WordPress Username and Password.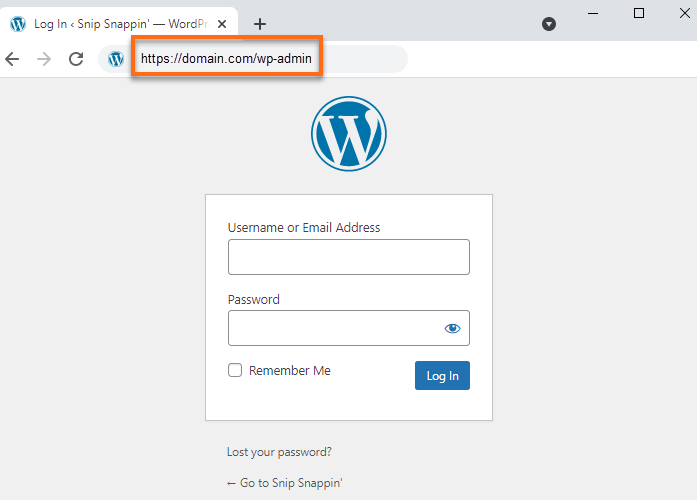 ---
Option 2 - Use Softaculous Within cPanel to Log in to Your WordPress Installation
Log in to your cPanel and go to Softaculous Apps Installer.
Click on Installations at the top of the screen if you used Softaculous to install WordPress. 

Find the domain listed for the WordPress installation.
Click on the person icon under the column heading of Admin for that domain.

 

A new tab will open automatically, logging you into WordPress.
That's really it; now you know how to log in to the WordPress Dashboard, where you can install themes, plugins and write posts and pages, among other things.