How to Create E-mail Aliases - Plesk
E-mail aliases are temporary e-mail addresses, or simply a forwarding e-mail address.
Note: This example is using Plesk 10; however, the steps will be the same for other versions of Plesk.
To create an e-mail alias please do the following:
1. Click on the Mail tab



2. Click on an E-mail Address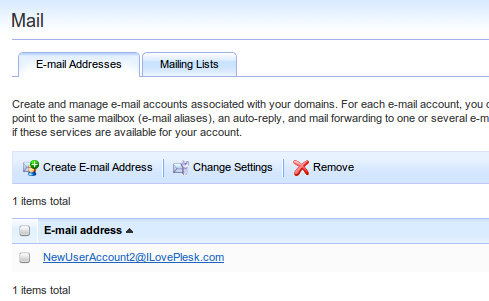 3. Click on the "E-mail Aliases" tab



4. Type in the alias name. If you want to add another e-mail alias please click on the Add e-mail alias 

icon.

5. Press the OK button.