A Short Detour: The Account Tab
Much like moving into a new house, the first order of business when moving into a new server is to make sure mail can be sent to your address. This should come before any of the other decorating, like adding applications to configure the new email addresses into the software. You may be tempted to start by clicking on the Mail tab in the Control Panel, but we will first take a short detour into the Account tab instead.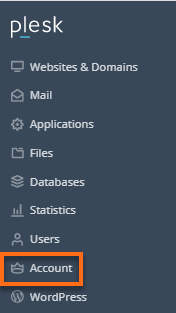 When you are on the Account tab, click on the My Profile button on the top utility bar. This page allows you to change some of the customer account settings from within the Control Panel, and it is also accessible from the Users tab, and the options can also be changed from the Admin Panel.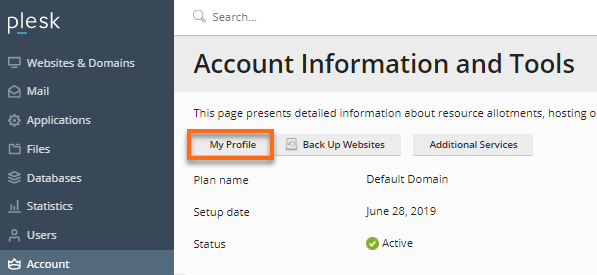 Near the top of the page that comes up is the second level of tabs, and underneath that is the General Tab. This is where you can set the email address you would like to email for this account sent to. The email address on this subscription is currently the one you set up earlier when the customer account was created. Still,  you can also opt to have an email account created on the subscription itself instead. Select that option; now set an email address on the domain.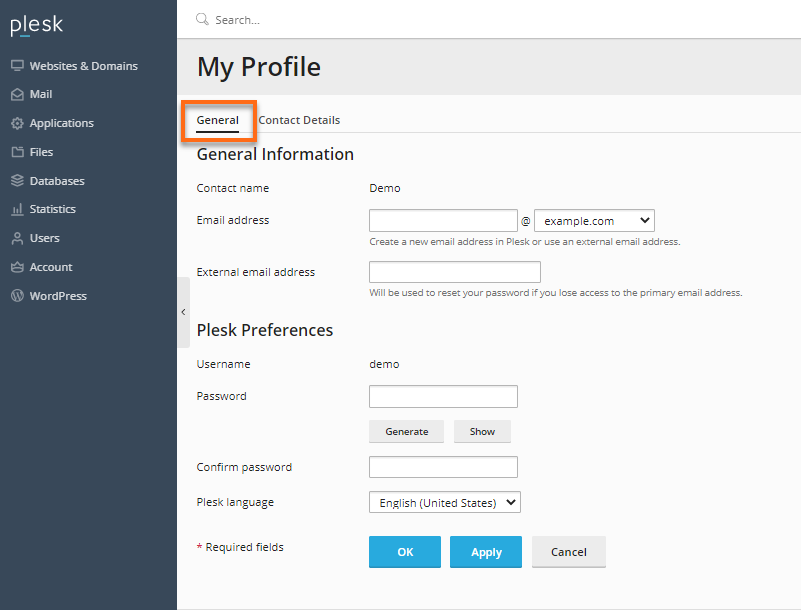 You can also choose to change your customer account password and preferred language for the interface as well. You may note that you cannot change the username on the account - this is an example of how Plesk separates server administration from account administration.
On the next tab over, named Contact Details, you can change any of the information listed in the customer account for mailing address or any additional information you may like to record. There should be no need to do this here, but any customers with accounts on your server would change such information.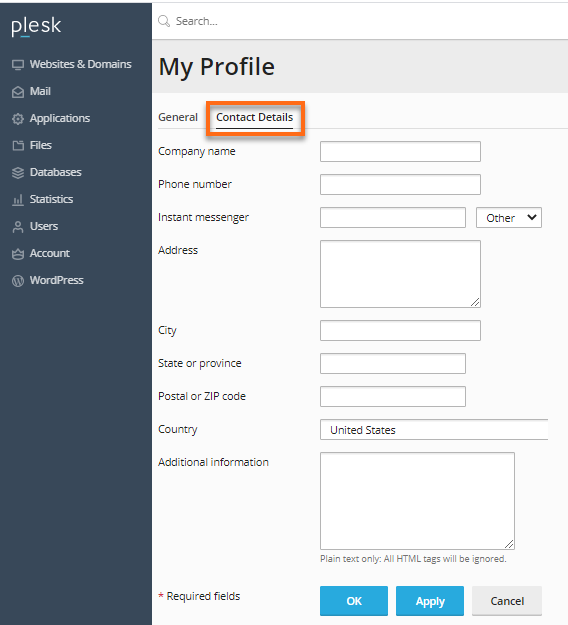 Next: Configuring Email Accounts
---
Introduction to Plesk Administration
---