nTLD (gTLD) Cross Brand Promotion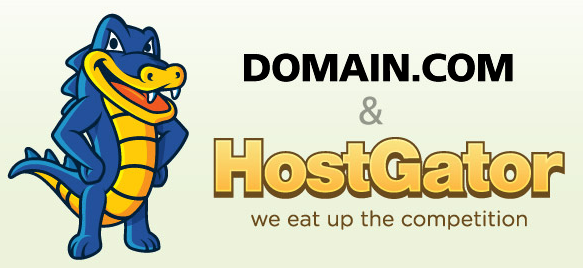 HostGator is proud to announce that we are teaming up with Domain.com to bring nTLDs to our customers!
Do you want to register the latest new domain extensions like .GURU, .TIPS, .NINJA?
To take advantage of this exciting opportunity, please click here . This will provide you with the option to search for domains available with over 90 nTLDs to choose from! New domain extensions are being launched every week so be sure and check back for an updated list of available nTLDs!
What is an nTLD?
TLD (also known as a domain extension) stands for "Top-Level-Domain" and the "n" stands for "New", so nTLD simply means New Top-Level-Domain. A TLD is basically the string of characters that follow your domain's name. For example in the domain "myawesomedomain.com", the TLD or domain extension is ".COM".
These new TLDs provide a lot of opportunity to register new and relevant domain names with a unique ability to tailor your entire domain name to your specific interest or business. For instance, if you run a bike shop in Portland, Oregon called "Portland Rides", try registering portlandrides.bike. If you have a coffee shop, try javabean.coffee. There are millions of great possible combinations to express your individual needs!
How do I manage my new domains purchased through Domain.com?
Domain management for services purchased in this manner will be accomplished through Domain.com. This includes setting your WHOIS information along with your DNS.
Note: Domains purchased through Domain.com will be completely managed within Domain.com and will NOT appear within your HostGator Billing and Support area.
Detailed information on how to manage your domain can be provided by Domain.com directly.
For help updating your domain's name servers through Domain.com, please refer to the following article:
Note:
Your domain will have default DNS records upon purchase and you will need to update these accordingly to direct your newly registered nTLD domain name to your hosting account.
For assistance locating your Name Servers, please see the following article:
How much will each of the new domains cost?
Pricing will vary for each new TLD. Upon searching for available nTLD domain names you will be shown the results of your search. These results will indicate if the domain is available for purchase along with the price for the nTLD specified and other nTLDs you may be interested in registering.
Can I enable WHOIS Privacy Protection on nTLDs?
All nTLDs under General Availability are qualified for Domain Privacy services offered through Domain.com with the exception of the following TLD's:
More details surrounding the Domain Privacy service offered through Domain.com can be found here .
Note: General Availability is a TLD status that indicates a TLD has completed its launch and is now open to the public on a first-come, first-served basis.
I heard an nTLD is going to be available soon, can I pre-register my nTLD?
Absolutely! Competition for a particular domain name may be fierce, and pre-registering a domain gives you the best shot at securing your desired domain as soon as the General Availability period beings. When you pre-register for a domain, your request is added for the domain on a list that is immediately submitted to the registry as soon as the domain is in General Availability. After General Availability for an nTLD begins, you will be notified via email as to whether or not your domain was successfully registered under your ownership.
Note: Pre-Registrations will end 24 hours before the start of a TLD's General Availability period. During this time, a "Quiet Period" is observed where new registrations and inquiries are not accepted and customers will be unable to find search results in our Domain Discovery System (DDS) for that specific TLD. Registrations and search results will resume at the start of General Availability.
Unfortunately, we cannot guarantee you will receive a domain that has been pre-registered. We are unable to anticipate the demand for a particular domain before the start of General Availability, so there may be more than one person requesting the domain. However, pre-registering provides the best chance at securing your chosen domain.
If more than one customer applies for the same domain during the pre-registration period, the domain may go to a closed auction. If it does, you will receive an email directly from the auction provider with details on how and when the auction will take place. If your pre-registration has gone to auction, you will work directly with the auction provider, NameJet.com, to continue the process.
You cannot cancel your pre-registration order, however if your domain name is not secured your pre-registration fee is fully refundable!