HostGator Style for cPanel
The HostGator cPanel theme has new look that adds features and renames some of the tools you're familiar with. This article will cover the changes as well as how to utilize the recent addition.
HostGator cPanel Theme
Paper Lantern
New Features
HostGator Marketplace
This area offers site builders, themes, plugins, one-click installs, professional design services, and many more services. More information about HostGator Marketplace can be found within the following article: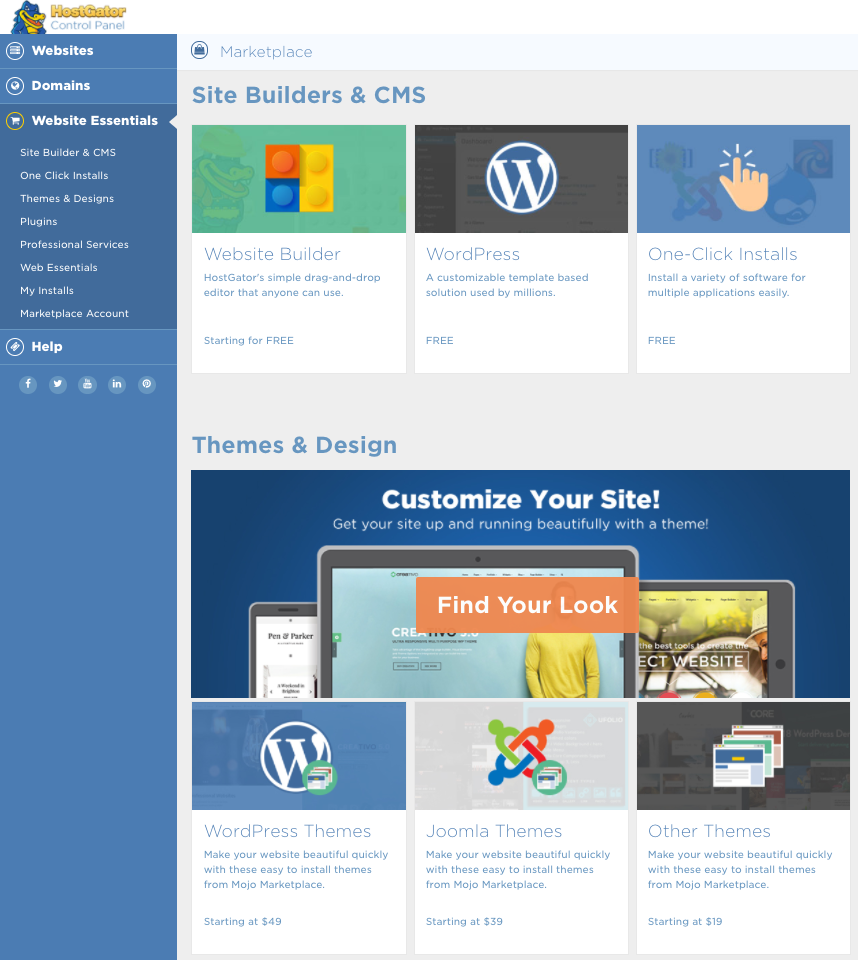 Site Publisher
Quickly generate a website based off predesigned templates using information that you provide to build the site.
Pick the domain you wish to add a site to.

Select one of the predesigned templates.

Provide the requested information to proceed with publishing your site.

SSH Access
Generates a public key authentication for SSH access. For more information on SSH keys please see the following article: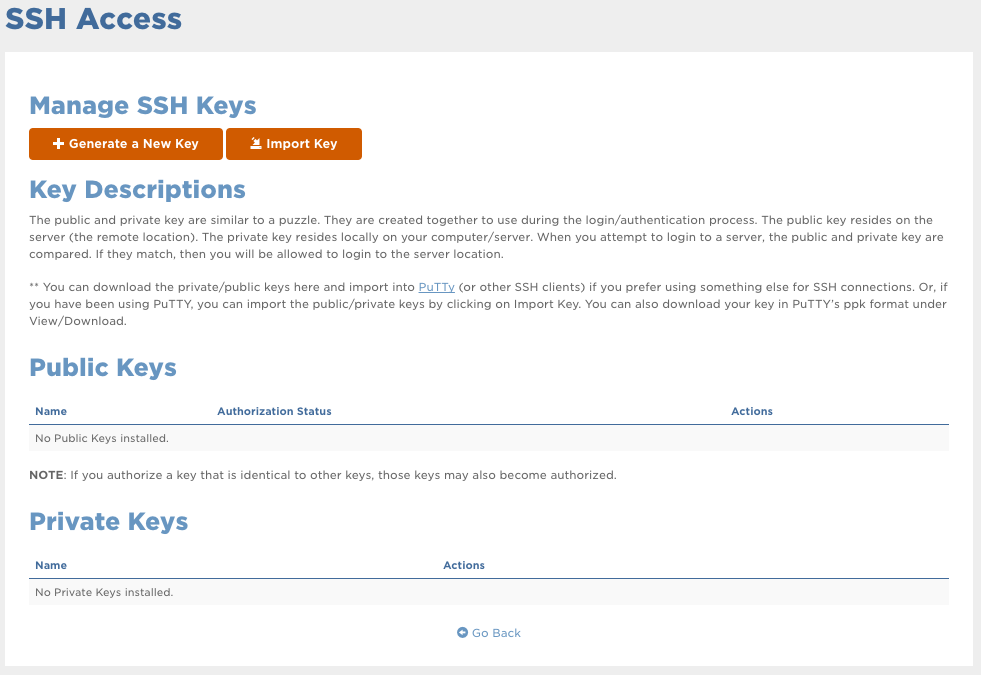 User Manager
Allows you to create a user to access a domain via FTP, and Web Disk as well as setting up an email address with the newly created username.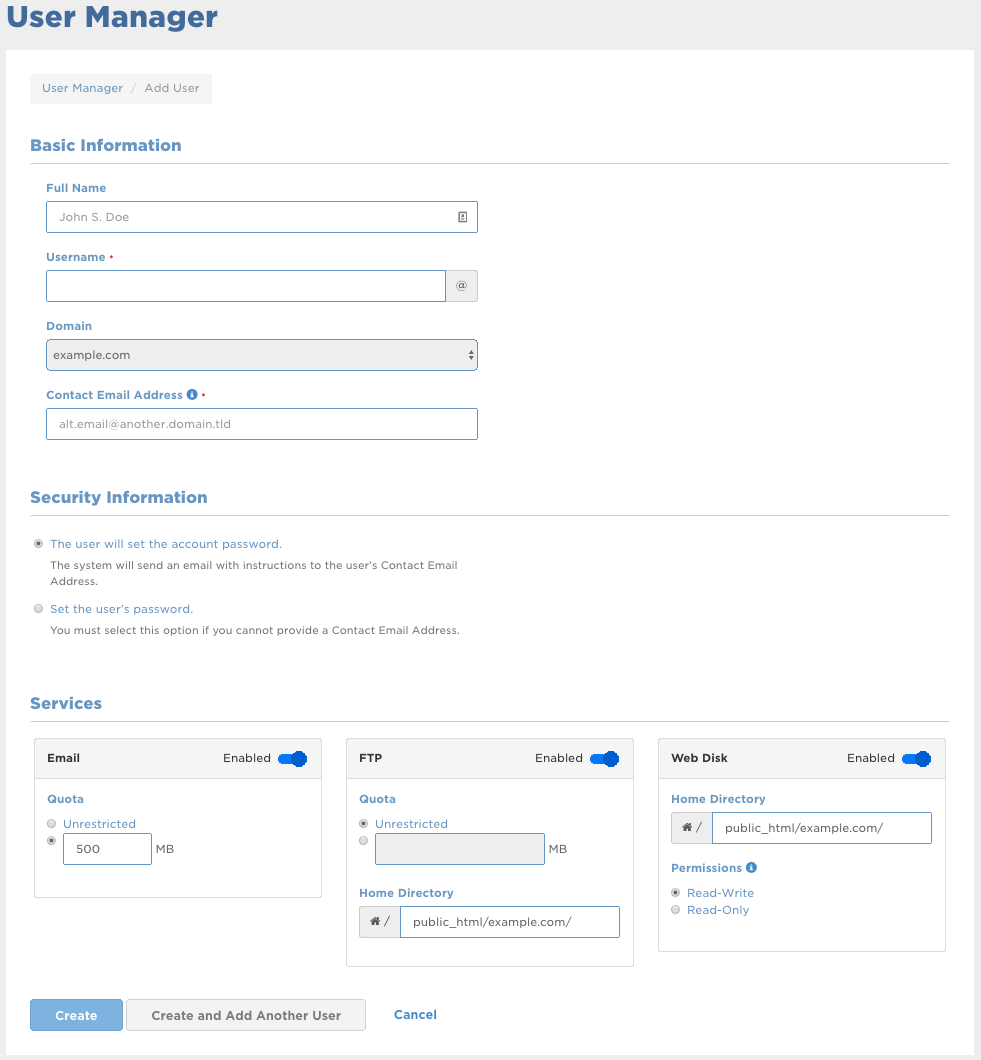 Renamed and Moved Features
Old Name
New Name
Current Category
HostGator Website Builder
Website Builder
Special Offers
Payment Sphere Merchant Services
Applied Merchant
Special Offers
FTP Session Control
FTP Connections
Files
Parked Domains
Aliases
Domains
Forwarders
Email Forwarders
Email
Account-Level Filtering
Email Filters
Email
User-Level Filtering
Global Email Filters
Email
Import Addresses and Forwarders
Address Importer
Email
Email Authentication
Authentication
Email
Choose Log Programs
Metrics Editor
Metrics
Weebly Site Builder*
Weebly
Software
CGI Center*
Site Software
Software
Index Manager*
Indexes
Advanced
Network Tools*
Track DNS
Advanced
Website Templates*
Templates
Special Offers
Password Protect Directories*
Directory Privacy
Files
GnuPG Keys*
Encryption
Email
Image Manager*
Images
Files
PHP Configuration*
PHP Selector
Software
Features marked with * were previously located in another category.