Your Name Servers May Need Updating Page
If you purchased a new HostGator domain and did not specify the name servers to use after the domain is registered, you will see the following screen when you visit your domain: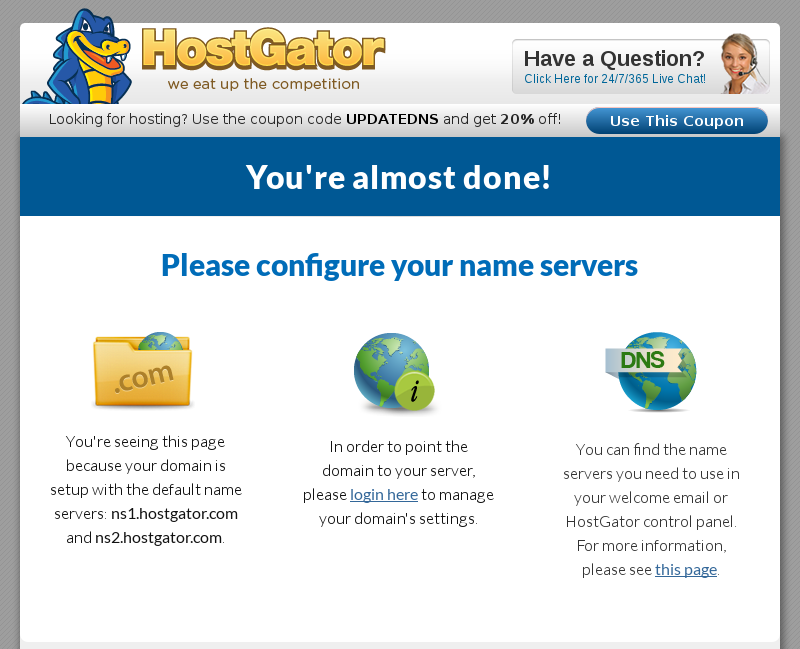 Click Here To Toggle and View the Text From This Upper Section
You're almost done!
Please configure your name servers
You're seeing this page because your domain is setup with the default name servers: ns1.hostgator.com and ns2.hostgator.com.
In order to point the domain to your server, please login here to manage your domain's settings.
You can find the name servers you need to use in your Welcome email or HostGator control panel. For more information, please see this page.
The lower section of the page gives useful information and links to relevant KnowledgeBase articles: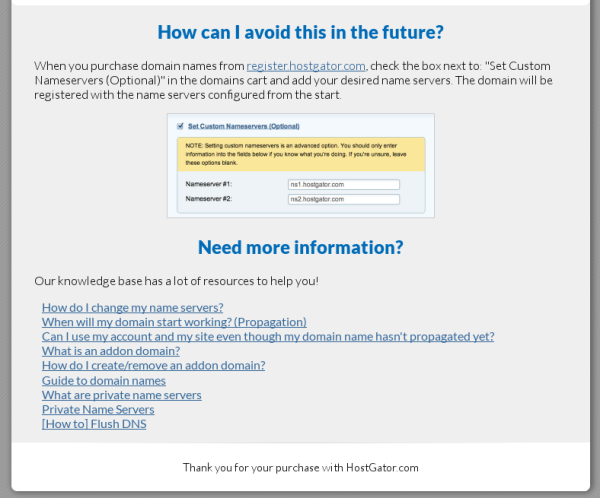 This means that you are using the default name servers (ns1.hostgator.com and ns2.hostgator.com), causing your domain to be directed to wildcard.hostgator.com, and need to update your name servers to point to your hosting package. The following article will assist with pointing your domain to your server: