What's New in the New SiteLock Dashboard?
The SiteLock dashboard provides users the ability to see the important details regarding website security and product performance. With its new features, it gives you the peace of mind that you can protect your website with just a few clicks.
HostGator SiteLock is your cyber sentry! Block the bad guys and be a security superhero!
SiteLock
provides automated malware removal, protects your brand's reputation, and defends your site from malicious attacks. Take advantage of these awesome features now!
What are SiteLock's new features?
The new SiteLock dashboard will have an updated design for more efficient navigation and an easy understanding of configuring your website's security.
Product Drill-Down
You, as the user, can now "drill down" into product information, which includes backup quota storage, scan dates and statistics, and a list of Web Application Firewall (WAF) features.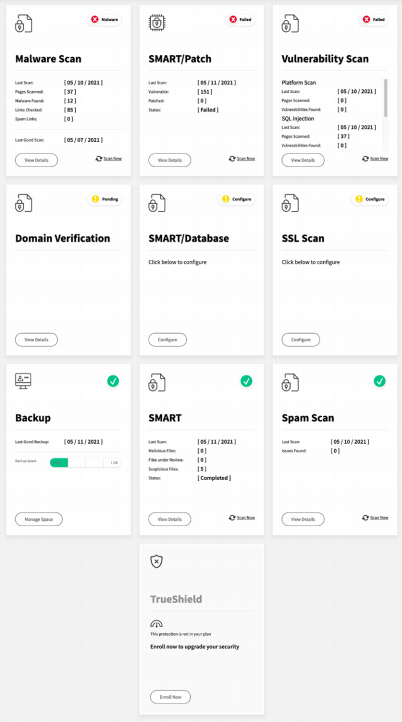 Max Risk Score
The new dashboard will now include the SiteLock Risk Score, where users can see the highest risk score across their account's domains which will be highlighted at the top of the dashboard. One glance here, and you should see if SiteLock has tagged any of your sites to be at risk.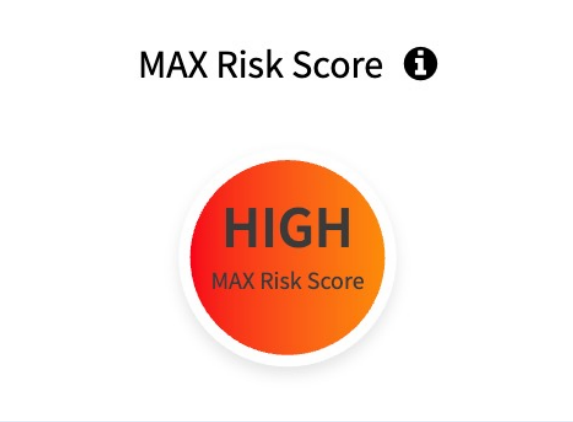 Account-Level and Site-Level Subscriptions
Finding important information in different levels of subscriptions is now easier with the new dashboard.

Language Selections
Users will find the Language Selection settings in the Settings menu.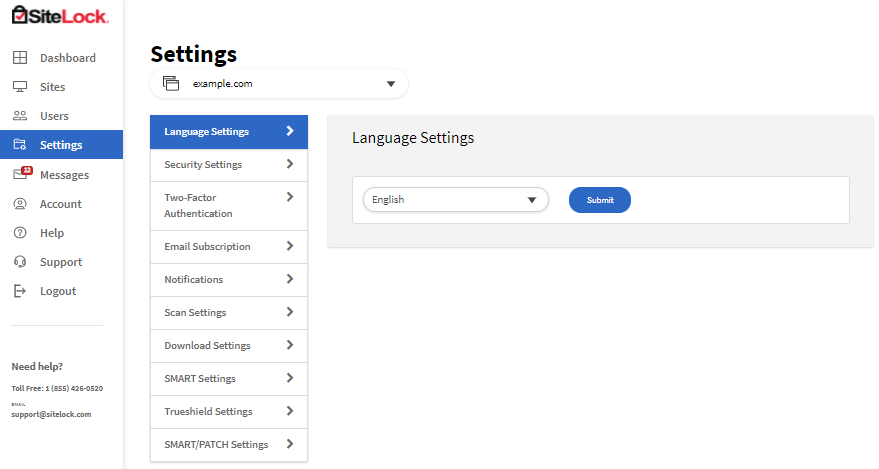 Trust Seal & Security Summary Report
The Trust Seal and Security Summary Report are now found in the Domain Statistics section of the new dashboard. It will be easier for users to manage their multiple websites in this section as they can change the domain using the dropdown menu.

Messages & Logout
The Messages section and Logout button are now located on the left main navigation menu.

---
Want to know more about SiteLock? Please check out these support articles.