Using Managed DNS Hosting with LaunchPad
OH SNAP!
Hey, let's get you to the current articles! For current and detailed instructions about domain management, please visit the following articles.
To manage your domain's DNS, you can log in to your HostGator domain control panel by going to https://www.hostgator.com/domains and selecting Manage Domains. Once logged in, you can manage your DNS by selecting the Name Servers tab.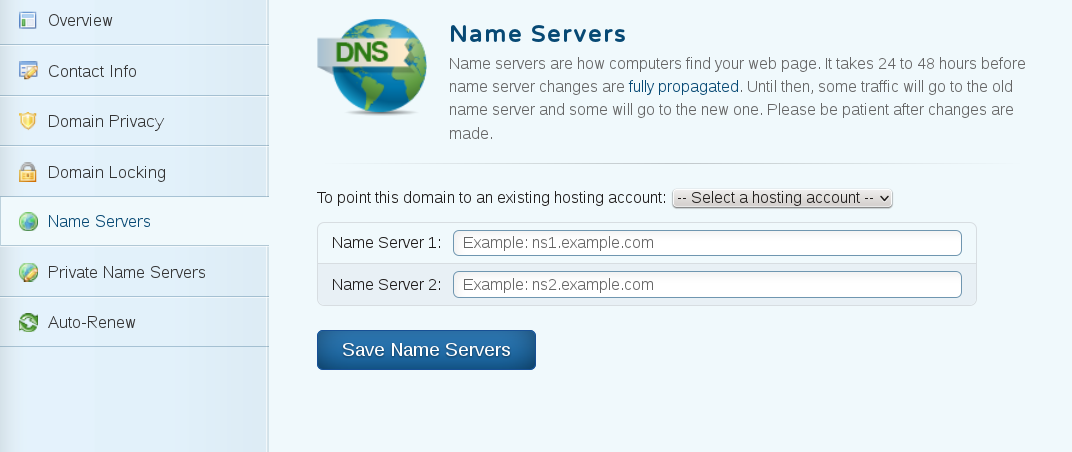 For additional information on how to manage the domain name, please refer to the following article:
Additionally, if you wish to customize the DNS of your LaunchPad domains, such as modifying an A record, you can contact us via phone or chat for further assistance.
To learn more about managing DNS through your specific control panel, please see the articles below:
Note: If these control panels are not available to you, please contact your web hosting provider for more information on modifying your DNS.