The Difference between WHM and cPanel
The WHM and cPanel are administrative tools used to manage your web hosting. While both may seem to have a similar purpose, the WHM and cPanel have their own functionalities and roles that are unique to each other. This article provides you with a brief description of what WHM and cPanel are and the purpose and basic functionalities of each.
Web Host Manager (WHM)
The WHM is an application that allows administrative control within your VPS or Dedicated hosting. Within WHM, you have full control at the backend of multiple cPanel accounts, such as performing basic system and control panel maintenance and setting server-side limits and access.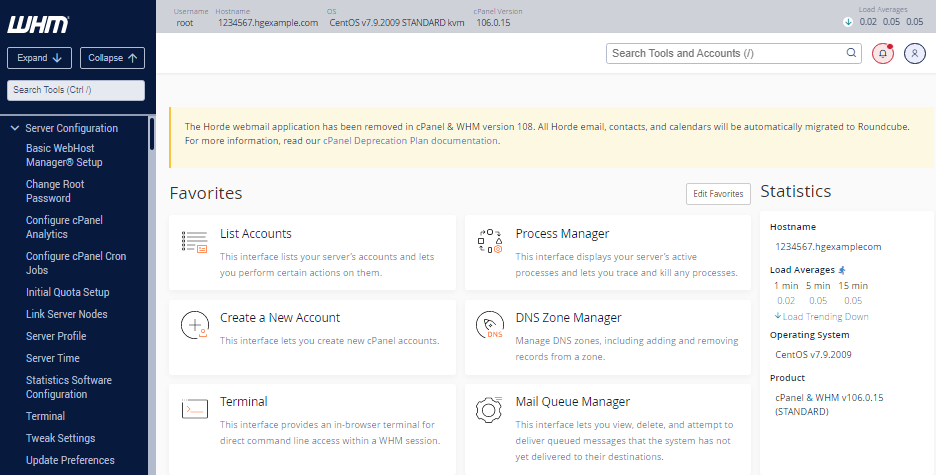 Here are other functions you can do within WHM:
Add, remove, reset, or suspend cPanel accounts
Configure name servers
Modify DNS records
Manage hosting features
Install/manage software or CMS that will be available for each cPanel account
Grant or restrict user access to cPanel features
Configure and monitor server status and resources
Create/update reseller branding
Manage SSL certificates for all accounts
Interested in learning more about WHM? Please check out the following articles:
---
cPanel
The cPanel is a site management panel that is used to perform various tasks for Linux web hosting in a user-friendly interface. With cPanel, users can control their particular account settings, such as creating email accounts and managing their files for a specific domain.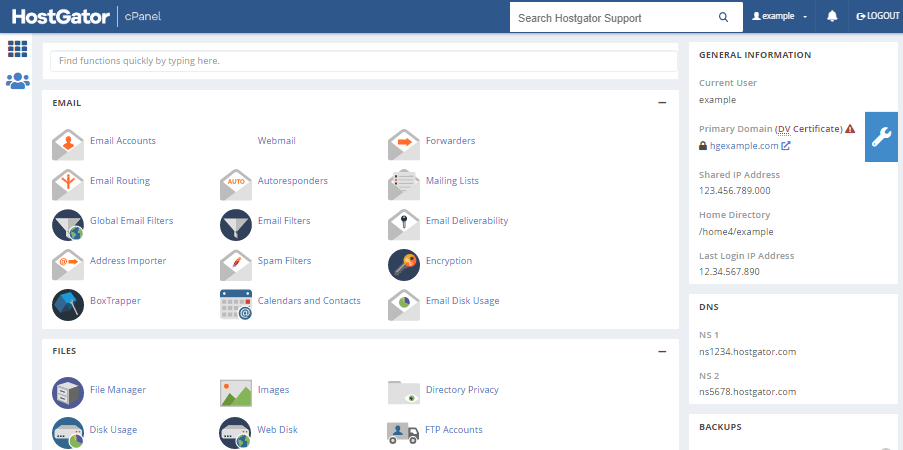 Some of the tasks you can do within your cPanel are the following:
Manage your DNS records
Manage domains and subdomains
Create email and FTP accounts
Install CMS/software for your website
Manage your database
Manage site files
Activate cron jobs
Need to know more about cPanel? Please check out the following cPanel-related articles.