Saving, Downloading and Previewing LogoBuilder
At any time, you can save the design to your account, use the undo or redo buttons to edit changes, as well as preview how your logo will look in various applications.
Saving your Logo to your Editor
From the Navigation toolbar, select Save from the upper left.

Once the Logo has finished saving, you will see the icon change to Saved.

 
Downloading your Logo
From the Navigation toolbar, select the Download button on the upper right.

Click Save Files. This will then prompt you to save a .zip file to your computer, which contains a high resolution, transparent .png version of the logo and a vector .svg version of the logo.


Preview: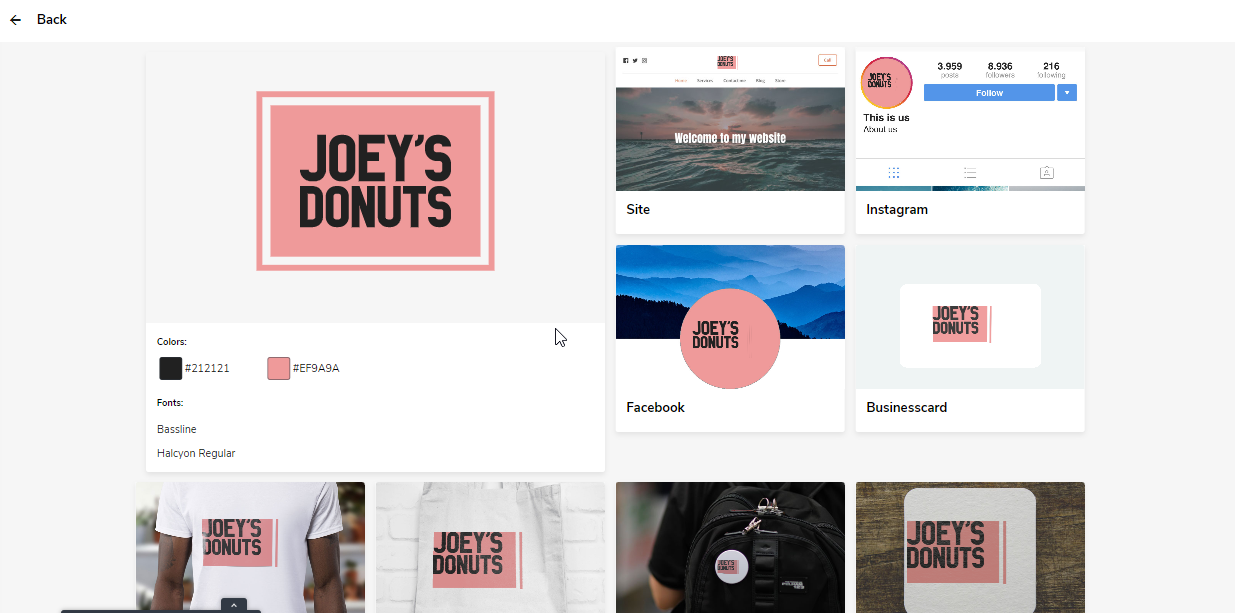 From here, you can view details of the logo, including hex code for the Color and also the Fonts.
You can also preview the logo on different applications to help you envision this brand on different items for advertising, such as T-shirts, mugs, bags and others.