Plesk 11.5 - Control Panel
The Plesk Control Panel is where most management of an account's hosting services is performed. This article will give a brief overview of the tools and settings available in the Control Panel.
Plesk Control Panel Overview
A control panel is established when a subscription is created. Customers use this panel to add and manage domains, website content, mail accounts and more. HostGator customers using Windows Shared packages will utilize this panel exclusively. Windows VPS and Windows Dedicated server customers have Administrator access and will use the Server Administration Panel for higher-level configuration and maintenance tasks, However, even administrators will use the Control Panel to create and manage their own webspaces or to access and manage customer accounts.
---
Accessing the Plesk Control Panel
Accessing Control Panel as an Administrator or Reseller
If you log in as an administrator or reseller, click Domains or Subscriptions in the Navigation pane: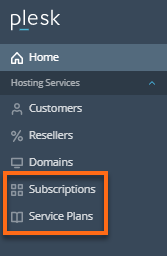 Then click the Control Panel link for the account you wish to access.

Accessing Your Control Panel as a Shared Windows Customer
Your Plesk Control Panel uses ports 8880 (non-secure) and 8443 (secure) for access.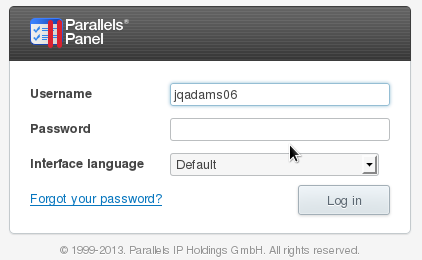 The login URL, username and password are all contained in your HostGator Welcome Email.
If you have pointed your domain to your HostGator server you may use your domain name plus one of these ports to access your Windows Shared account's control panel directly. You may also use your IP address plus the port for access.
Example: Domain "sixthpresident.org" is pointed to your HostGator Windows Shared server and uses the IP address 123.45.67.8. You may use these URLs to access your control panel:

http://www.sixthpresident.org:8880

http://123.45.67.8:8880
For secure access, replace the "http" with "https" and use port 8443 rather than 8880.
Plesk Control Panel Functions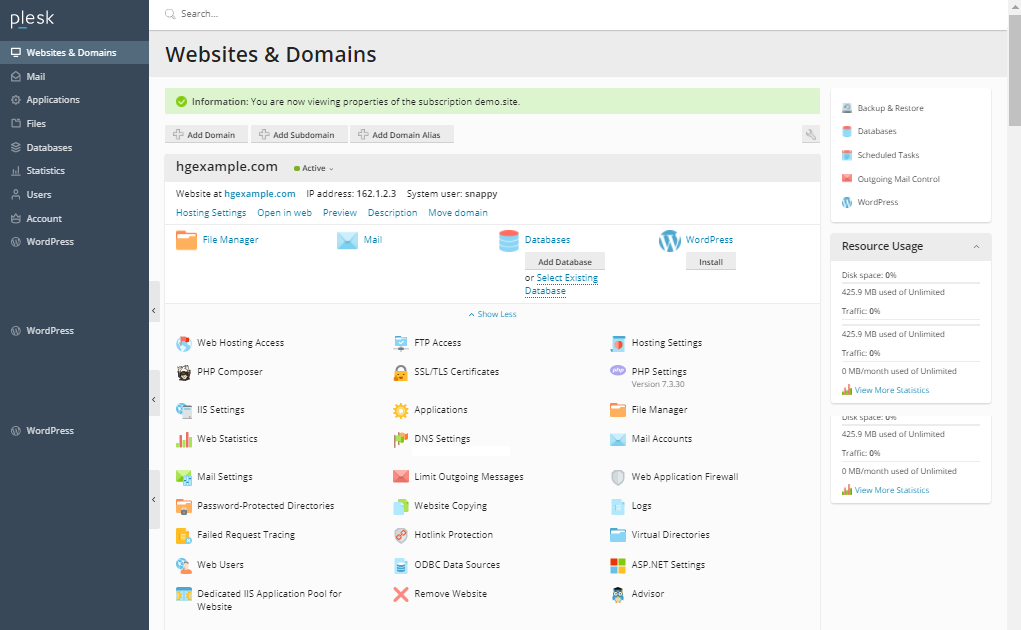 The Control Panel provides useful hosting management features via tabs for common operations.
Websites & Domains. Allows management of domain functions (forwarding, aliases) and DNS. Also gives tools for creating, modifying, and deleting websites, setting up hosting features, etc.
Mail. Used for creating, modifying, and deleting e-mail addresses and mailing lists.
Applications. Provides access to functionality for installing, configuring, and removing web applications.
Files. Opens the File Manager, for creation, editing and management of files and folders.
Statistics. Gives reports on disk space and traffic usage.
Users. Provides functionality for creating, modifying, and deleting user accounts and user roles.
Account. Provides information about your subscription. Also contains tools for managing the account profile (password,contact information, etc.) and for backing up the account and/or websites.
The top area of panel provides the following links.
Your name. (Click this to review and update your contact information.)
Log out.
Help.