New Content Transfers Form
The Migrations Department and HostGator Development Team have made the transfer process as simple as possible by creating a three-step form that validates your HostGator hosting account information.
The transfer form is located at the URL below. The information on the first page will provide important information regarding website migration and wait times for our transfer services:
---
Step 1: Select the Destination Hosting Package
Select the hosting package you wish to migrate your content to from the Hosting Account dropdown box in the Select the Destination HostGator Account section.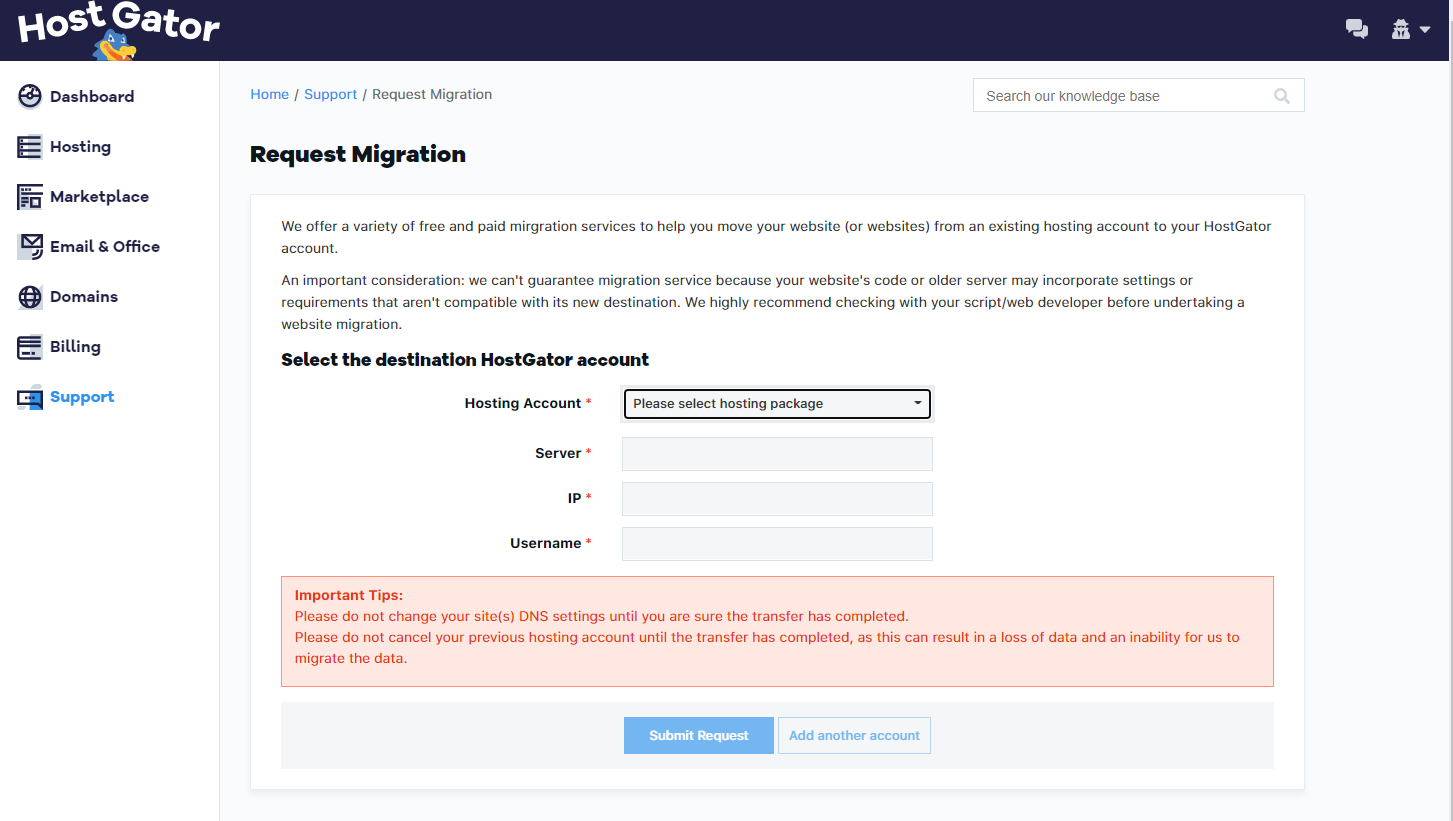 ---
Step 2: Enter Your Old Hosting Information
Now you will have the opportunity to specify the account(s) that you wish to be transferred to your HostGator Hosting Account. Depending on the hosting package you purchased from HostGator, you may qualify for one or more free transfers within 30 days of purchasing the hosting package.
To see if you qualify for a free transfer, be sure to visit the HostGator Website Transfers page, which gives full details.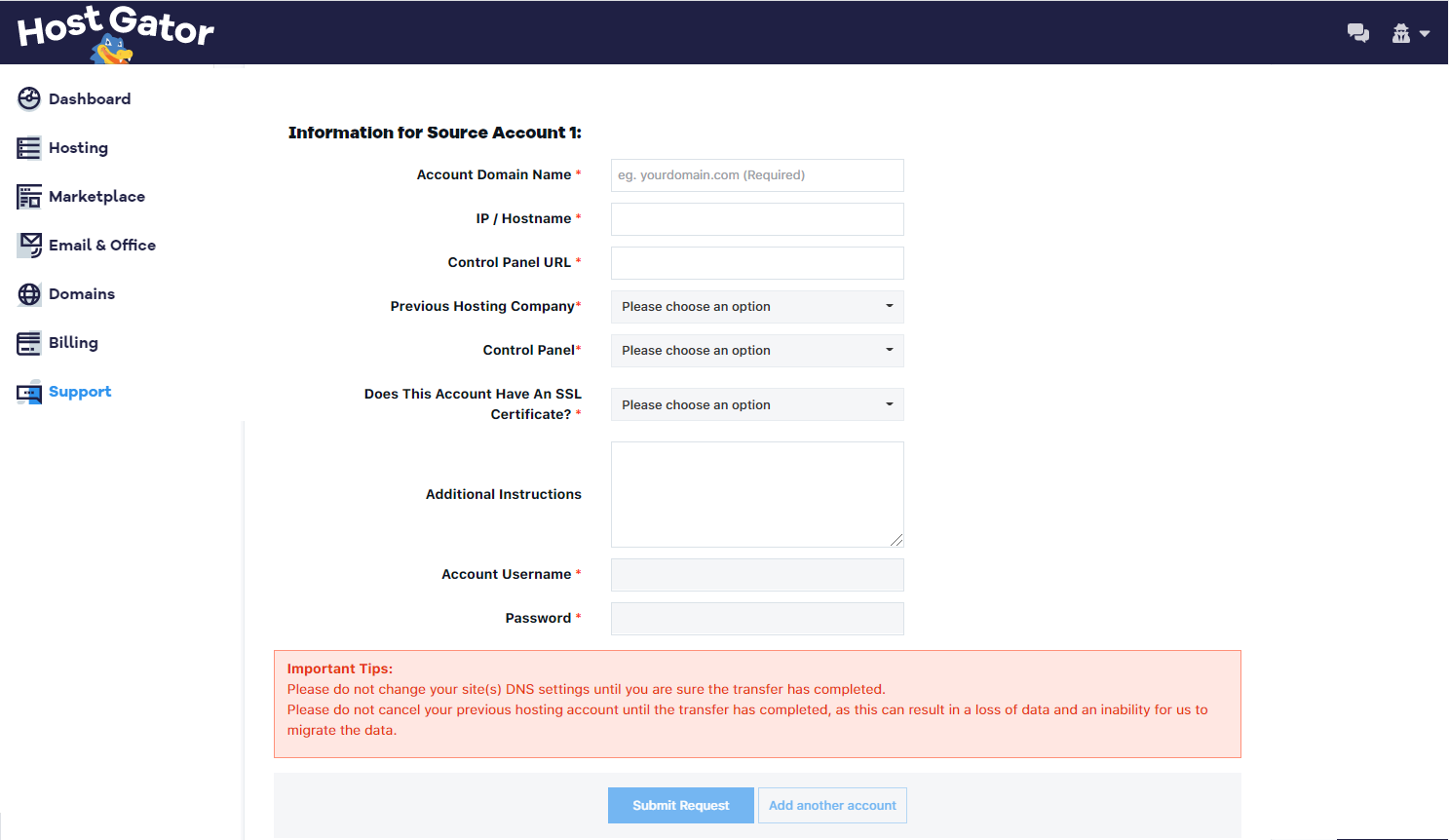 Please fill out the Information for Source Account 1 section with the following information:
Account Domain Name: This is the primary domain name for the account.
IP / Hostname: This is the IP address where the domain is currently hosted.
Control Panel URL: This is the URL for the current hosting control panel.
Previous Hosting Company: This is the company the website is currently being hosted with.
Control Panel: This is the type of control panel the website is being hosted on.
Does This Account Have An SSL Certificate?: Select whether there is an SSL for the domain.
Additional Instructions: Any additional migration instructions you have.
Account Username: This is the old hosting control panel username.
Password: This is the password for the old hosting control panel.
---
Step 3: Submit the Transfer Request
Click the Submit Request button to submit your transfer request. If you wish to migrate multiple sites or hosting packages to your new hosting account, click the Add another account button and repeat Step 2 until you have provided details for all of the packages you wish to transfer.
You can now sit back and relax! We'll email you when the transfer is complete.