How To Sign Up For An Account
Deciding to use Gator's optimized website building process is a great decision! Getting started with your easy-to-use, automatic website builder should be simple, quick, and even exciting!
To create an account you'll first need a previously unregistered email. (This means you haven't created an account with us using this email in the past.) Once you're on the Gator homepage, simply look for and click the Sign Up button at the top right-hand corner of the page. 
Next, you will see a screen where you can sign up using your existing Google or Facebook accounts information, but keep in mind, the email for those accounts cannot be associated with an already existing Gator account. Alternatively, you can fill out your name, email address, and password, then check the box agreeing to the Terms of Service and Privacy Policies and click Sign Up! to get started.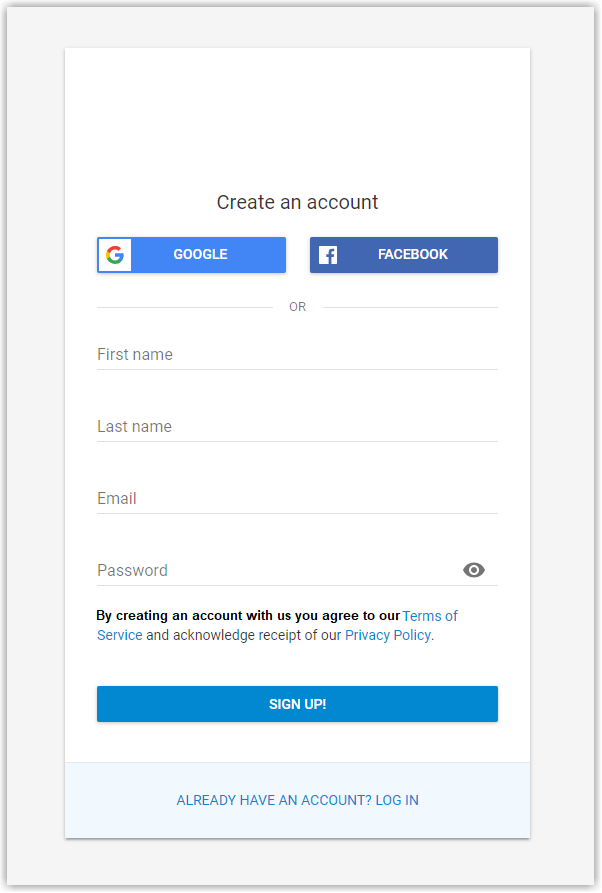 Once your account is created, you will land on your Gator Dashboard. From there, you can manage your website or domain, add/change email addresses, or review the knowledge base for support articles that will help you to get started. Below are just a few links to help you get familiar with your new Gator account.