How to manage your domains' DNS Zones - Plesk
Note: These examples are using Plesk 18. The steps will be the same for other versions of Plesk; however, the button locations may differ.
---
1. Click on  Website & Domains.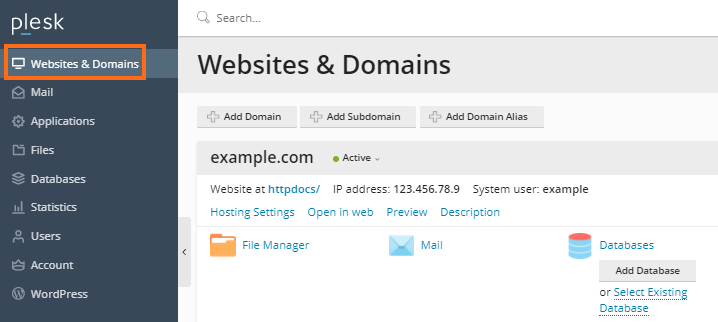 2. Now click on the DNS Settings icon.            


3. You will be redirected to the DNS Settings page.


Description of the Tools in the DNS Settings Page:
Enable/ Disable Button- Switches Off/On the DNS Service will make the Plesk Server stop responding to DNS requests for this domain.
Switch to Slave / Master-  Switch DNS Service Mode makes the Plesk DNS server act as a Slave or Master for this DNS zone and uses an external DNS server.
Add Record - This will allow you to add DNS records into your Zone File.
Reset to Default- This will revert your ZONE to default settings.