How to Clone a Page in BaseKit
As of June 19, 2013, BaseKit is unavailable on new Shared (SW) accounts; however, WordPress is an excellent alternative to this builder. The instructions on how to install WordPress are discussed in the article:
How to Install WordPress With Softaculous
.
---
Duplicate a Page and Contents
Have you created a really good page in BaseKit and want to use this same page for another page on your site? Not to worry, you can easily copy a page you have created and make a duplicate page that you can easily edit and add different content to.
Video Tutorial
To clone a page for your site in BaseKit:
Log in to BaseKit
On the left menu under Add, select the page by left clicking the name of the page once.
Select the arrow that appears to the right of the page name to select the page options settings.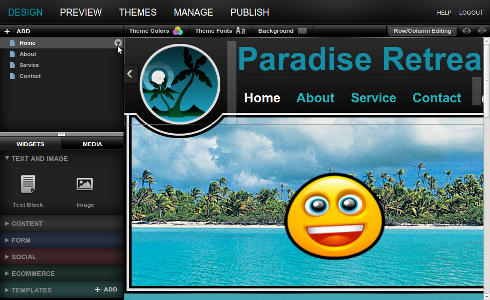 Select the duplicate page and contents option from the drop down menu that appears.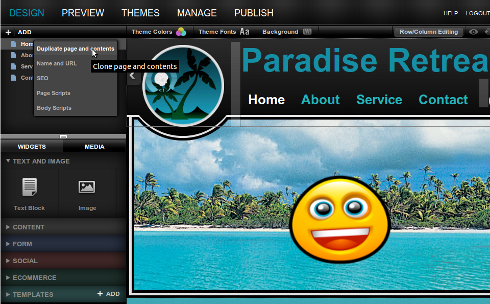 A popup menu will appear with the title Clone Page. Enter the information for the page and menu titles, as well as the URL you wish to use, and click Save, which will duplicate the page in question.