Accepting Credit Card Payments for Business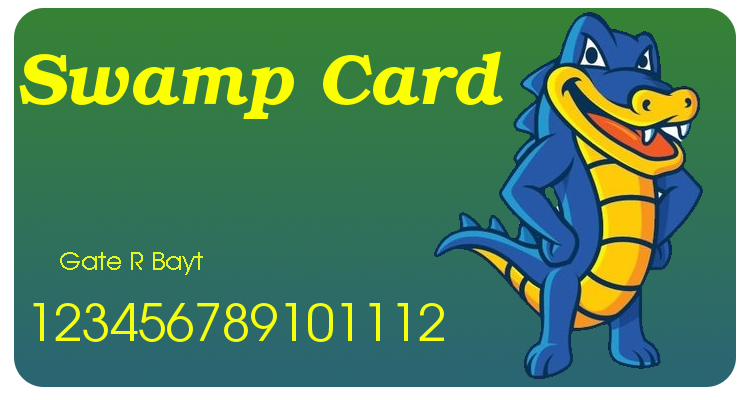 Accepting credit cards on your online store can seem difficult, but we are here to help clear up any confusion about how to configure this for your HostGator account.
---
How does it all work?
The basic elements to handling online commerce are:
Your online store itself (built using popular off-the-rack shopping cart software like OSCommerce or ZenCart, or custom-scripted by your designer)
The payment gateway and/or merchant account, to accept and process credit cards.
The ability to encrypt your transactions (through an SSL certificate) for security.
You have several options for shopping carts available in your cPanel, and you can learn more about these here. SSL certificates are also explained in some detail elsewhere in our KnowledgeBase.
This article will explain the part of the process where cards are accepted and processed.
---
Payment Gateways and Merchant Accounts
Payment Gateways
A payment gateway is your online "point of sale" - where your customer pays for the item from your store. This can be as simple as PayPal's most basic service or one custom tailored to your needs by your bank or a specialized merchant provider. The payment gateway is separate from your shopping cart - indeed, the most basic PayPal solutions take your customer from your site to PayPal.com to conduct the transaction, then return you to your site.

Merchant Accounts
A merchant account is a financial service to which you (as the merchant) directs transactions from your payment gateway. Integrating your online store with a merchant account allows you to process the transaction "in house" - your customer never needs to leave your own website to make the purchase. Very small businesses may not need a standalone merchant account (and services like PayPal are essentially a payment gateway and merchant account rolled into one, directing your revenue directly to your PayPal account.) However, the larger and more complex your online business the more you are likely to require a merchant account, because this can allow for better rates, more methods of payment and more direct support in case of payment resolution issues.
---
Payment Options
Note: The following links direct to external sites, will open in a new tab and are for reference only. HostGator cannot offer support for the information provided below.
Customers can sign up with a variety of companies that provide merchant accounts and payment gateways. There are many choices for this service. PayPal is versatile, easy to use and a good first choice, while you may wish to investigate alternative payment services to set up an integrated payment gateway and merchant account.

PayPal
PayPal offers a free gateway called PayPal Payments Standard (formerly Website Payments Standard). This allows your site to accept credit cards, take payments from mobile devices and accepts multiple currencies. PayPal Payments Standard does redirect your customers to a PayPal transaction page for checkout. (Higher levels of service allow customers to remain on your site while checking out but require a monthly fee.) You can read more about this option on PayPal's own site.

Other Payment Gateways and Merchant Providers
You can use any gateway and/or provider you wish. Here are some useful links giving more information on these subjects:
Note: These services are not supported by HostGator. If you have technical issues with your Merchant Account or Payment Gateway, please refer to your servicing party.
HostGator Design Services
Our new HostGator Design Services can create a professional online store site for you. A dedicated design coordinator will work with you one-on-one to design your site, including up to 10 pages of unique content and a storefront for up to 50 items (more optionally available) with all major payment/shipping methods already integrated for you.
HostGator Design Services delivers you a site that you own and control yourself. You will have full ownership of your site upon completion. Other companies that build e-commerce websites typically use proprietary software, making it impossible to move your website from their service, or to ever have full ownership of the site files. We use industry leading software solutions that give you total control!
Click
here
to request a quote from our design team.