HostGator SEO Tools Plan
Tasks
HostGator SEO Tools has multiple tasks that are customized to your SEO plan and site. They vary from adding your company on social media to checking for duplicate content on your site.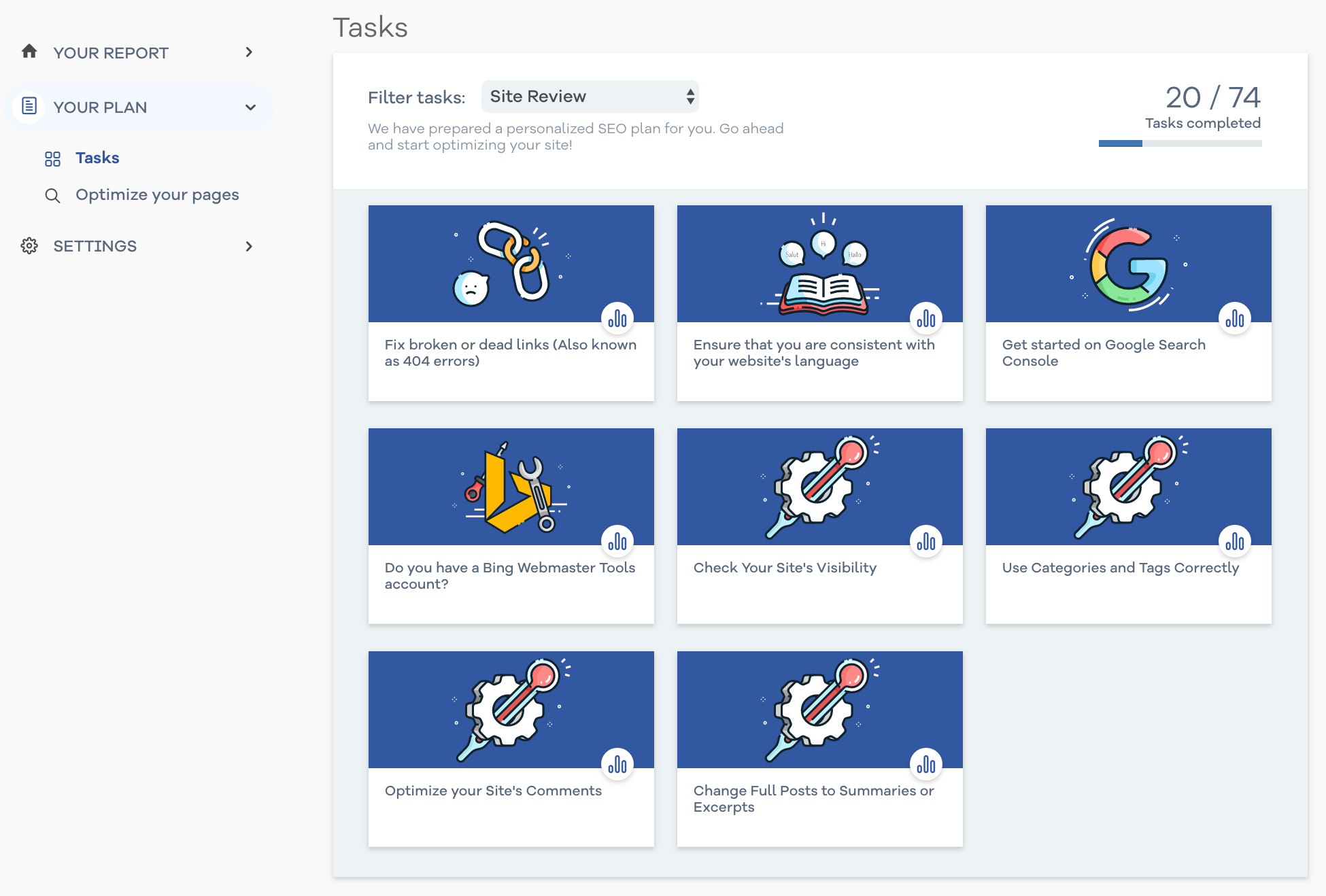 To see the details of the SEO tasks, navigate to Your Plan and then Tasks. Once here, click on the card to open a pop-up. Here you will be presented with the task, what HostGator SEO Tools has found, how to resolve the issue, and why your site needs to complete the task.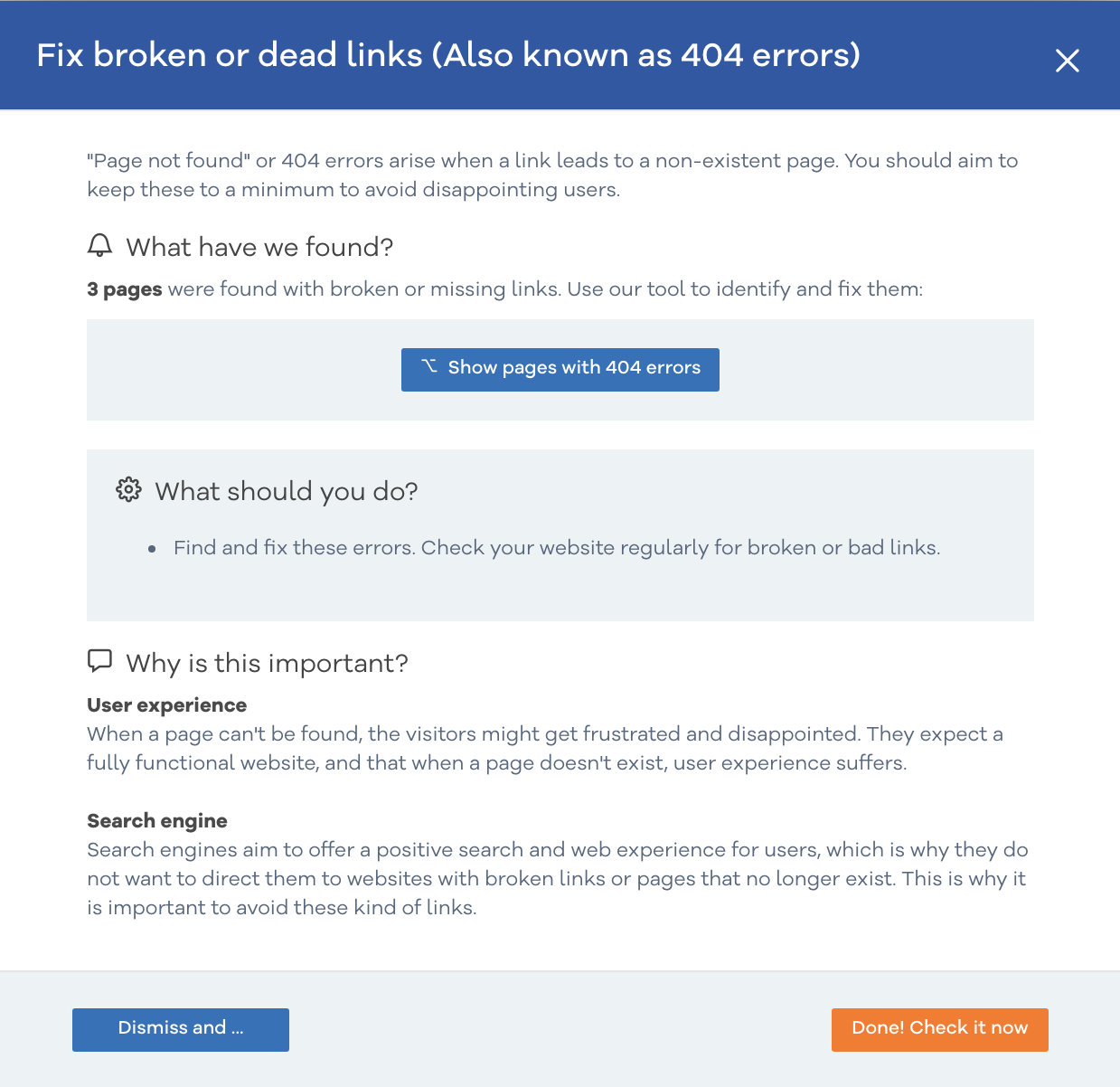 The following are options at the bottom regarding the task status:
Note: To close without making any changes to the task status, click off to either side of the pop-up.
Dismiss the task with a reminder set for one week
Dismiss and remove the task without completion
Check that the task has been resolved
Page Optimization
Pages of your site can be added to HostGator SEO Tools for them to be optimized to use keywords listed in Manage Categories.
To start the keyword page optimization:
Note: The keyword can not be changed after it's been added to the page.
On the left-hand side, click on Your Plan, then Optimize your pages.
Click Add a new page to optimize.
Use the search bar or the listing of your site pages to select the page you wish to start the keyword optimization.
Once the page has been added, use Click to select a keyword for the recently added page to open a pop-up.
Here you will select a keyword for the page. The keyword can only be set for one page.

After the keyword has been added, a progress bar will display how much the page has been optimized for the keyword.

Click on the page again for a pop-up that will contain suggestions on what you can do to improve your SEO ranking and what you have already done that has helped your page ranking.
When you have completed the outstanding tasks, click on Done! Check it now to rescan your site.

You can also dismiss the pop-up to remind you later or completely close the task out.

You can add more pages by repeating the process from steps 2 through 5.

Remove a page by hovering your mouse over the page, and then click the x to the right-hand side.