Editing a Logo in LogoBuilder
When editing within LogoBuilder, the navigation on the left will allow you to edit and customize the base logo design you have chosen.
Within this area, you can edit the following:
Name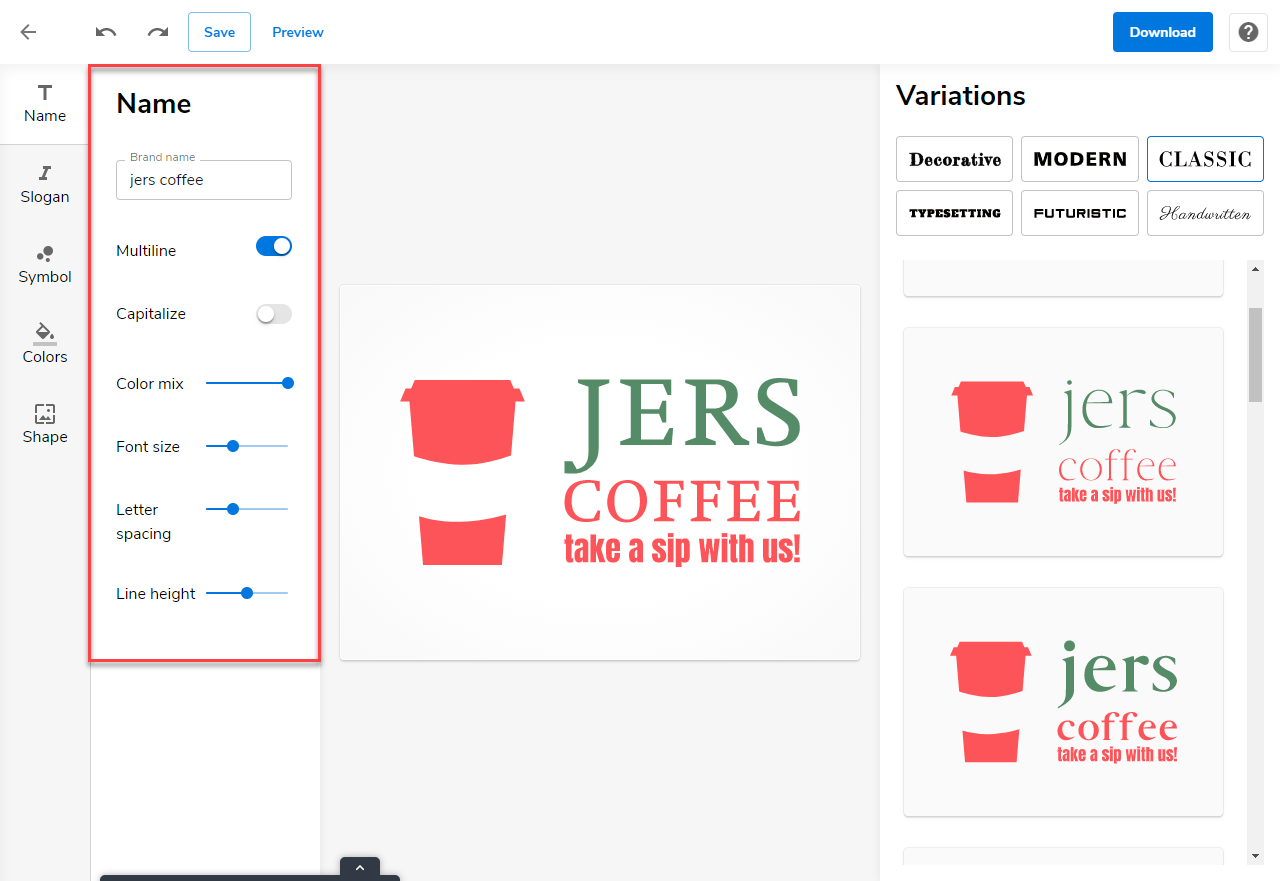 Within the Name tab, you can:
Toggle if you want your brand name to appear on one or more lines.
Use the Capitalize switch to change the brand name to be in call caps.
Adjust the slider for a Color mix of letters between the primary and secondary color swatches.
Change the overall Font size of the brand name within the logo.
Alter the Letter spacing.
Change the Line height and spacing between multi-line logos.
Slogan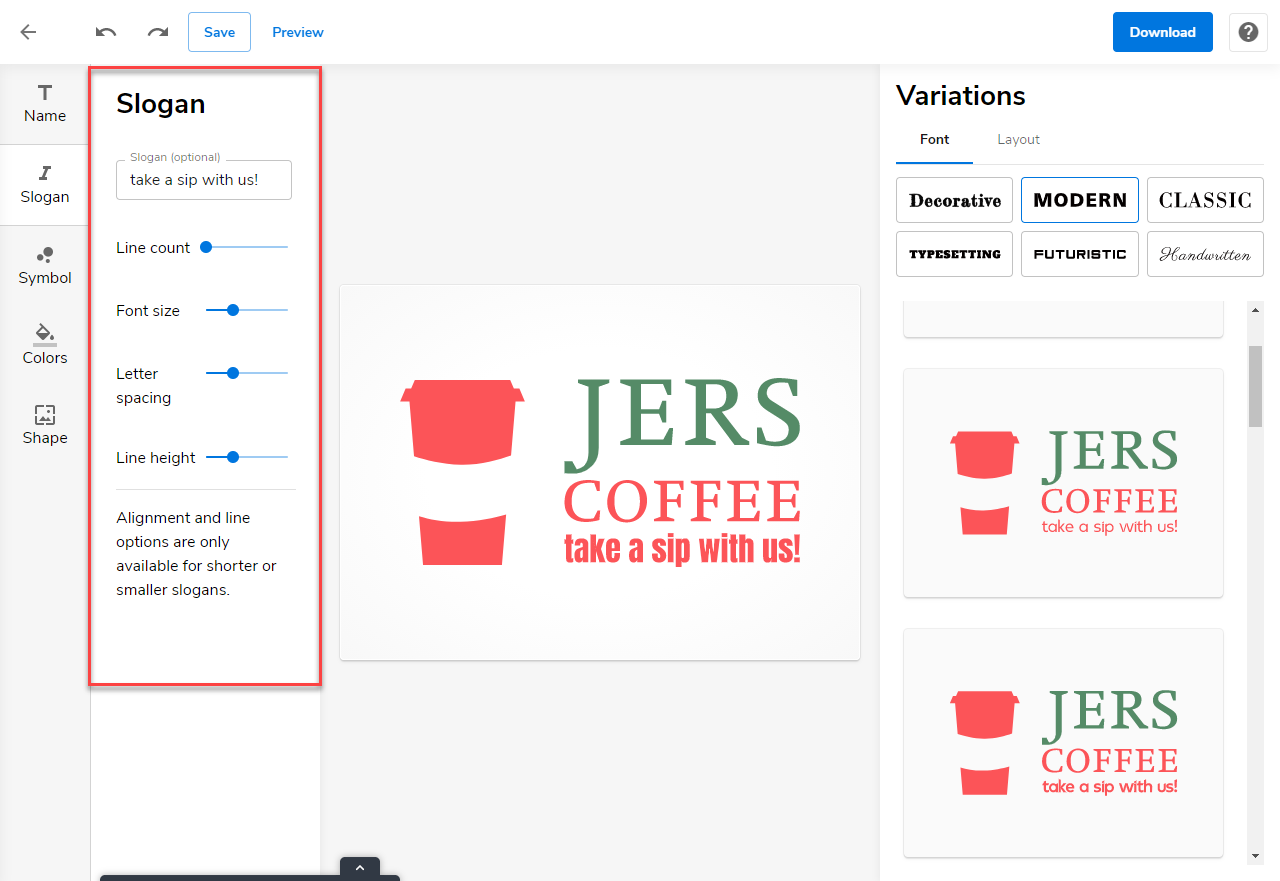 Within the Slogan tab, you can:
Add or edit a slogan.
Select the number of Lines the text is broken into.
Adjust the Font size.
Change the Letter spacing.
Alter the line height and spacing between the slogan and the brand name.
Change the alignment of the text for shorter slogans.
Add a line design at the beginning and ends of shorter slogans.
Symbol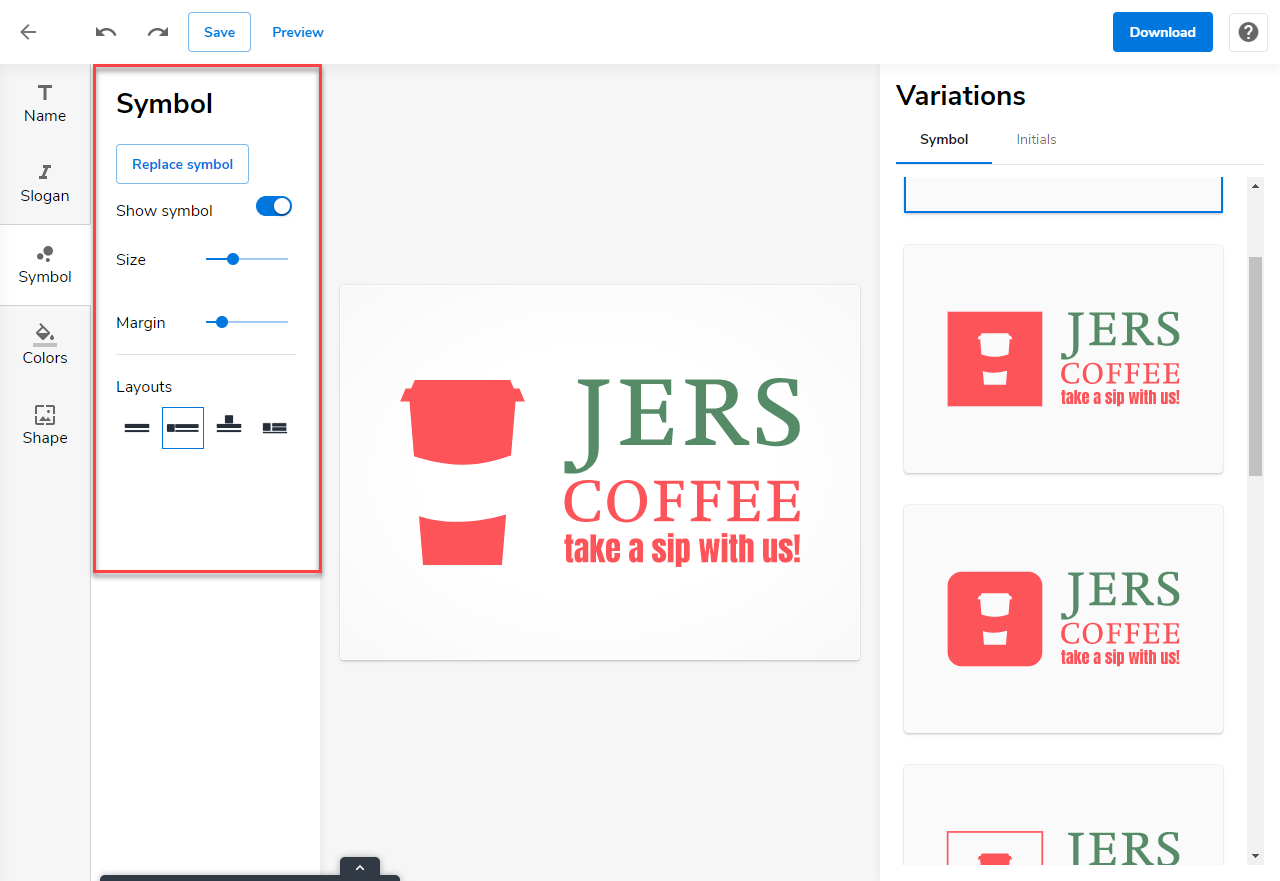 Within the Symbol tab, you can:
Add or remove a symbol to your logo.
Change the symbol Size.
Adjust the size of the Margin around the symbol.
Choose a Layout of where you would like the symbol to appear within the logo.
Colors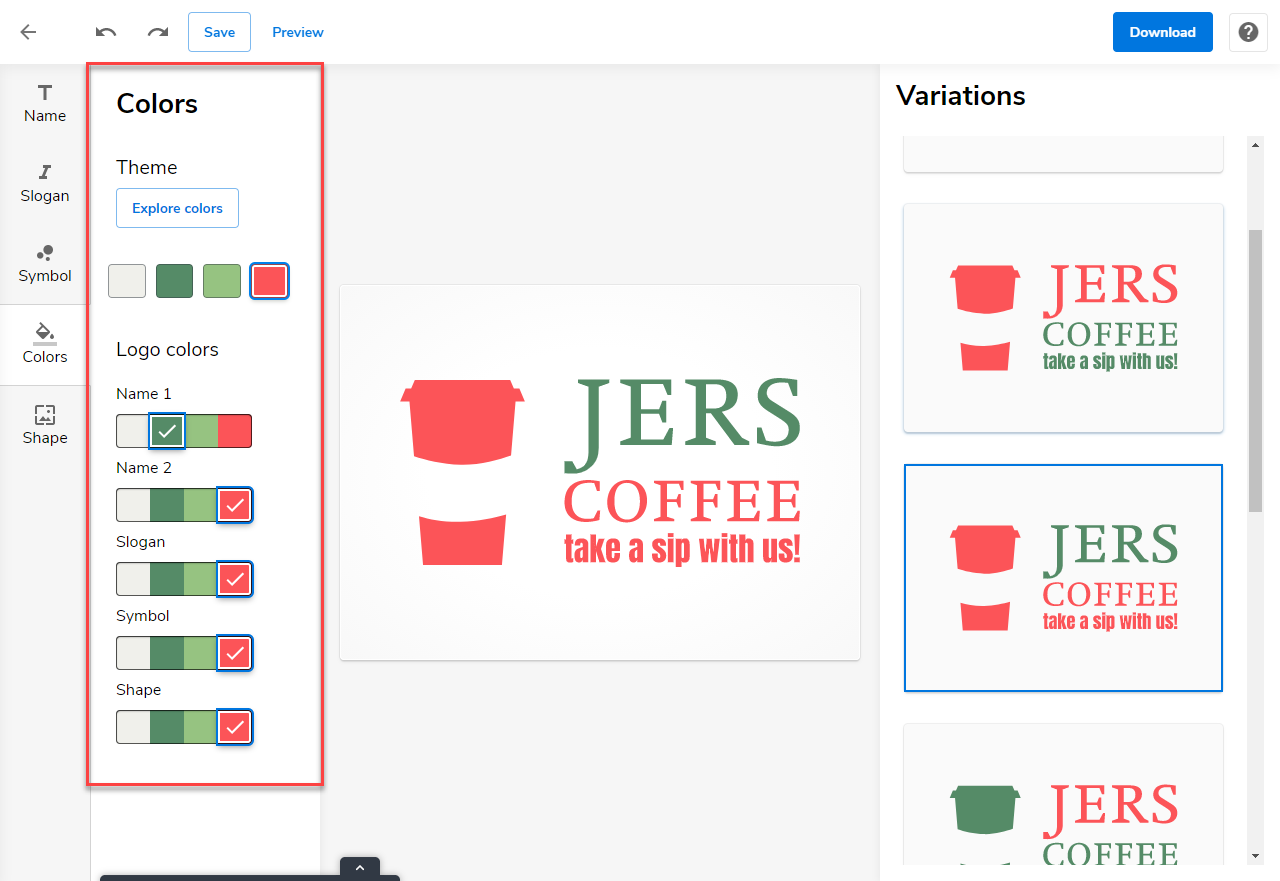 On the colors tab, you can select four (4) theme colors for your design for consistency with your brand and website.
By selecting the Swatch square, you can use the color slider or enter a hex color to set the color you would like to use. You also have the option to select the swatch color for each part of your logo. If there is a conflict with the color selection for that part that could cause visibility issues, you will see a warning appear.
Shape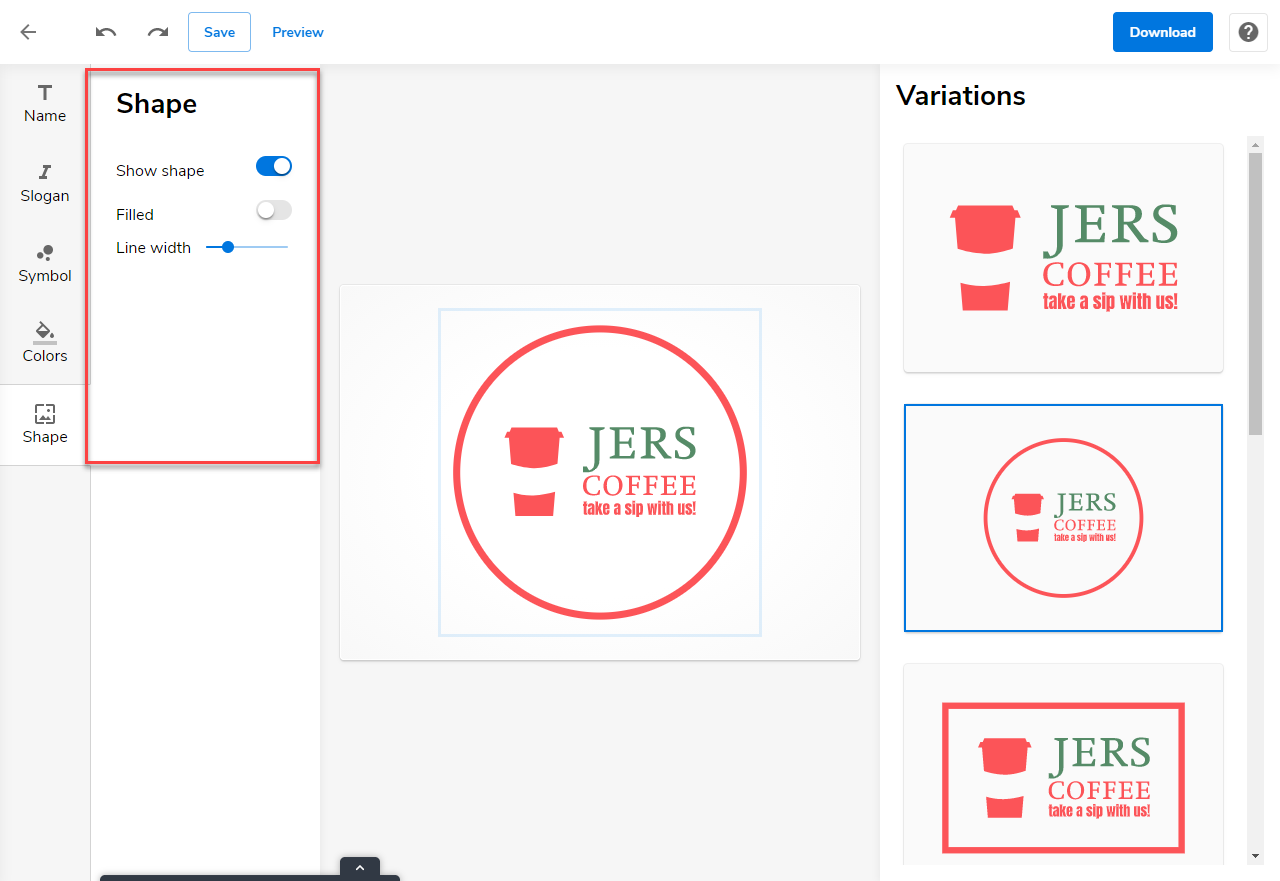 Within the Shape tab, you can:
Show or hide a background shape.
Choose if you want the shape to be Filled or an outline.
Adjust the Line width.
Change the Margin of the shape of the text.
Alter the Roundness of the shape.
Top Navigation:

You can save the design to your account at any time, download the logo to your device, and use the undo or redo buttons to edit changes and preview the logo.
Preview
Click the Preview button to check how your logo will look on various social media sites or how it looks on shirts, mugs, stickers, and others for advertising.

Download
Click the Download Button.

Then, hit Save Files to download the zip folder containing your logo's PNG and SVG format.