Customer Portal - Account Summary
The Account Summary page is the home page of HostGator's Billing & Support System, also referred to as the Customer Portal. It is the first page you see when you log into the Billing & Support System.
The left-hand side menu allows you to access a majority of areas of your Customer Portal. The remaining areas are found under the Account option in the top right-hand corner.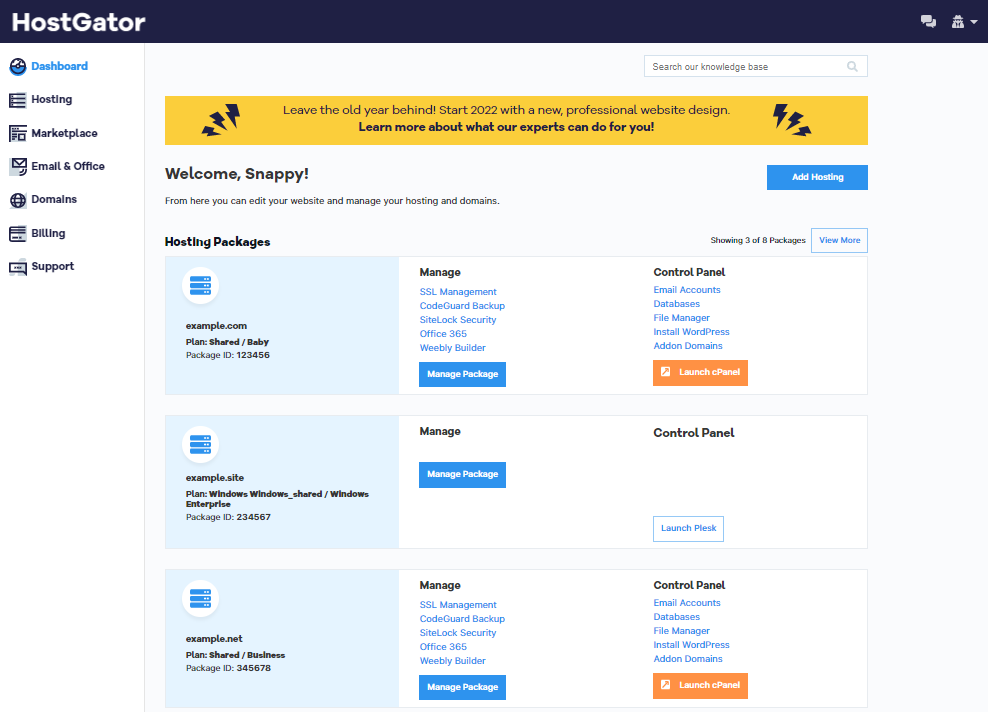 You can find the following items on the Account Summary page:
Hosting Packages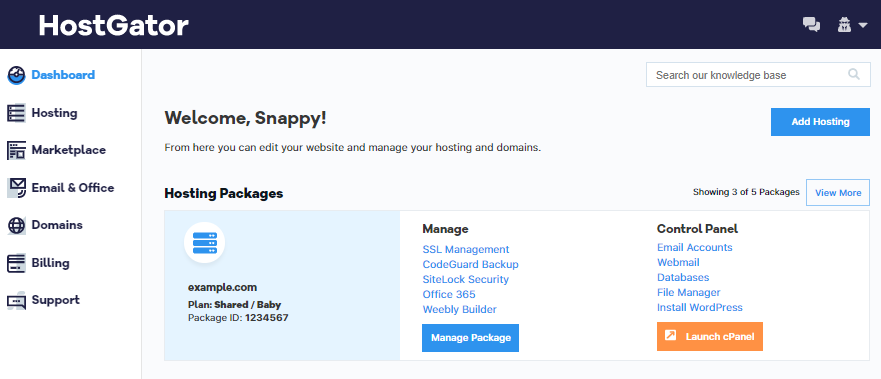 A listing of the next packages (up to 3) set to renew on your billing account
View All Packages button
Links to the Management of the Hosting Package and Addons
Direct Access to cPanel
Quick Links

Transfer or Manage Domains
Add a new Hosting Package
View and Update Billing Details
Request a Content Migration
Contact Support
Additional Features
At the top of the page, you can find: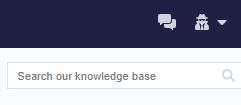 A search box for our Knowledge Base
Option to start a Support Chat
At the bottom of the page, you can find: