Create a Contact Form in Weebly
A contact form provides your visitors an easy way to reach out to you. You can ask your visitors for simple information, such as their name and email address; or you can set up a more complex form, such as a survey, to ask them any number of questions.
The free basic version of Weebly has a limit of five fields per form, while the premium version allows an unlimited number of fields; however, you can create as many forms as you like regardless of whether or not you have premium.
Creating a Contact Form
You can get started by dragging the form element from the main section of the Build sidebar onto your page.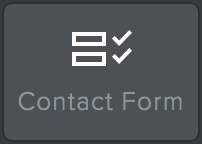 The form starts with three fields which are set as required by default, meaning a visitor must enter something in the fields before the form can be submitted:
Form Settings
A number of settings can be modified for each field, but the most commonly adjusted settings are:
Field Title - the name of the field
Required - whether or not the field is required before submission
Instructions - will allow you to specify instructions on how to fill out the field
Spacing - allows you to set the top and bottom margins for the element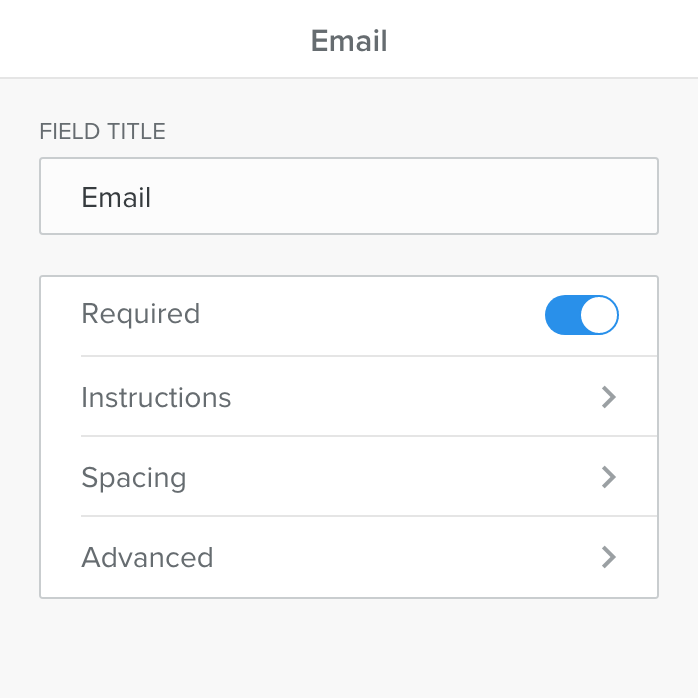 To change any of these settings, all you need to do is click on a field and use the toolbar to make adjustments.
Adding Fields to Your Form
You can add new fields to the form by dragging them from the Elements tab to the form on your page, just like any other element.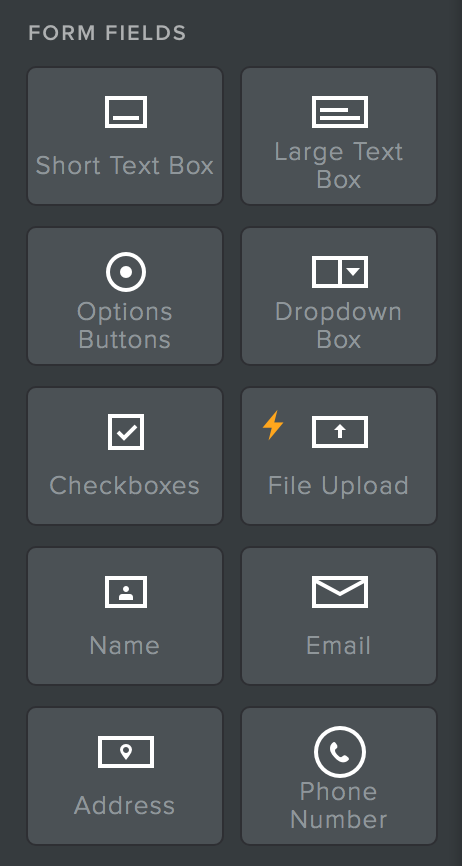 There are several types of preset fields that you can create in your form:
Name
Email address
Postal address
Phone number
There are also several generic input fields:
Short Text Box
Large Text Box
Options Buttons
Dropdown Box
Checkboxes
File Upload
Completing Your Form & Getting Results
Form Name & Submissions
Before you complete your form and publish your site, you'll want to give your form a name (for your own reference) and determine which email address (or addresses) you would like to receive the form submissions at.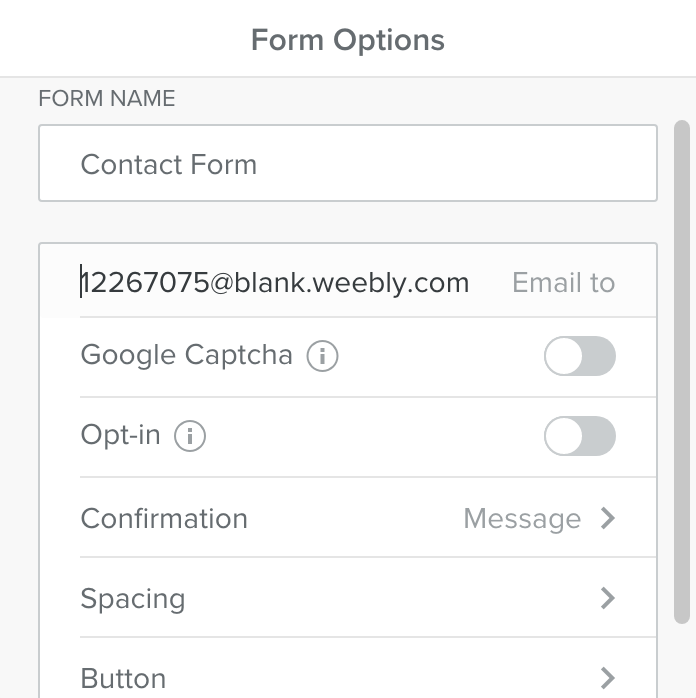 If you have more than one email address, make sure you separate them with commas. You can also view the submissions directly in Weebly by clicking the View Entries button at the top of the form.

Confirmation Text
You'll also want to decide whether you want to display confirmation text directly on the page where the form is submitted or if you'd rather redirect your visitors to another page on your site when the form is submitted.
Note: You can access and modify these settings by using the Form Options button at the top of the form.