Choosing a Theme in Weebly
The first step in designing a good website with Weebly is choosing a theme that matches your content and overall design. However, during the design process, things may change and you may wish to use a different theme. Fortunately, you can change your theme at any time by going to the Theme tab in Weebly.

Choosing a Theme
There are over a hundred themes to choose from that include a variety of color choices and allow further customization.
Search and Sort through Themes
To narrow down your options, you can try sorting the themes. They can be sorted by category, popularity and custom themes.
Preview Theme
When you scroll over a theme, you can click Preview to see an example of how your pictures and content will appear in this new theme.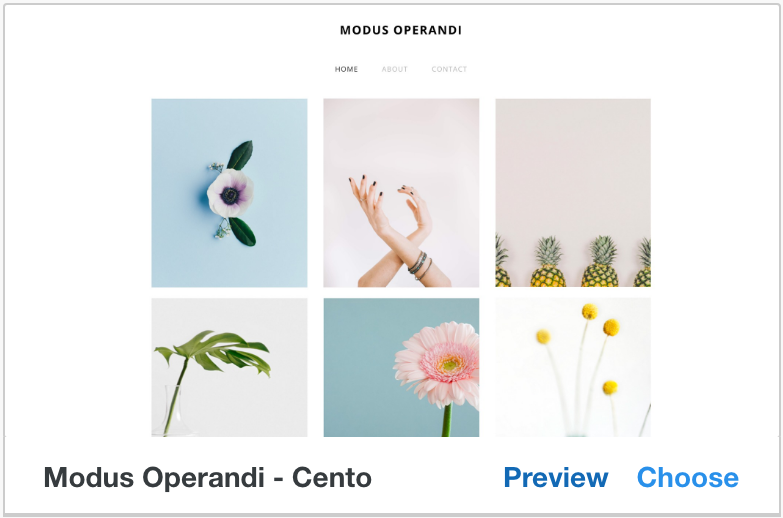 If you like the theme you can click Choose from the toolbar at the top of the preview screen; Otherwise, you can click Cancel and look through some of the other themes.
Customize Your Theme
Once you have selected a theme you like, you can use the Design Options section to fine tune your theme. Some themes will allow you to choose a different color to see the theme in a different scheme.

From the design options section, you can change several components of the theme. While these changes are optional, they can have a significant impact on the final appearance of your website. These options will allow you to alter the font, font color, font size, font style, weight, and the letter spacing for the following: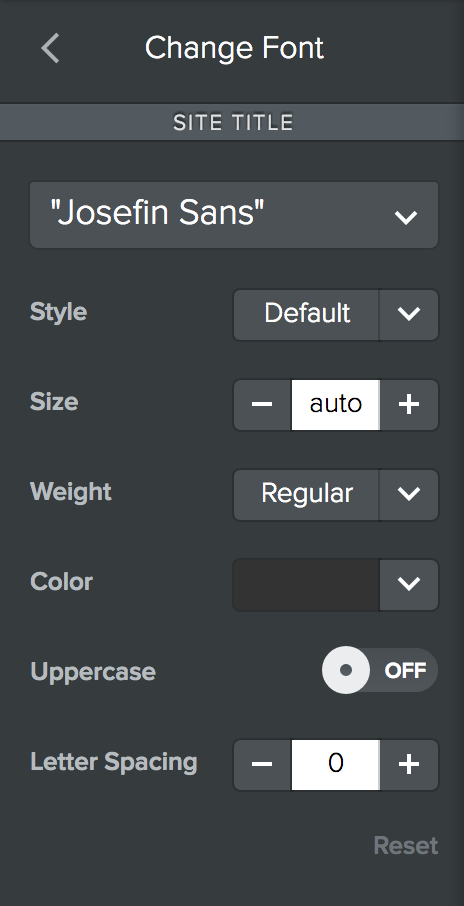 Titles
Paragraph Text (most of the text content of your site will probably be paragraph text)
Links
Buttons
Image Captions
Products (for Business Plans)
Edit HTML/CSS
To give your theme even more customization you can edit the HTML and CSS of the templates. Using the sidebar navigation you can change which page you are editing.