Bookings - Intake Forms
Intake forms were created as a way for our users to ask questions to get to know their customers before their appointment. It is a good way for our business owners to prepare for their appointments so that the services go as smoothly as possible.
To create an Intake Form, start by navigating to the Bookings tab on the left-hand menu of the account.
Select a booking you want to create an intake form and click Manage Bookings.

Access your booking tool settings from within the Settings tab.

From your Settings page, look for Intake Forms and click the Manage Intake forms button.

Click Create New Form button in the top right corner.

Fill out all required information (it will be notated with an asterisk).

Select Add Question.

Write out questions and choose if it should be a required field for the customer. Selecting the required checkbox will make the question a required field on the Business owners form – meaning the customer must answer the question to submit the intake form.

Select the answer field size. This puts limits on how the customer can answer the question.

Small: one line of text
Medium: about a paragraph of text
Large: 1,000 characters

Save the question. Without saving the question, the user cannot add the following question to the intake form.

Choose which service you would like the intake form to be attached to.

Click Save in the top right corner once done.

Congratulations! You have successfully created an Intake form.
If you want to Edit, Duplicate and Delete an existing Intake Form, click the options menu.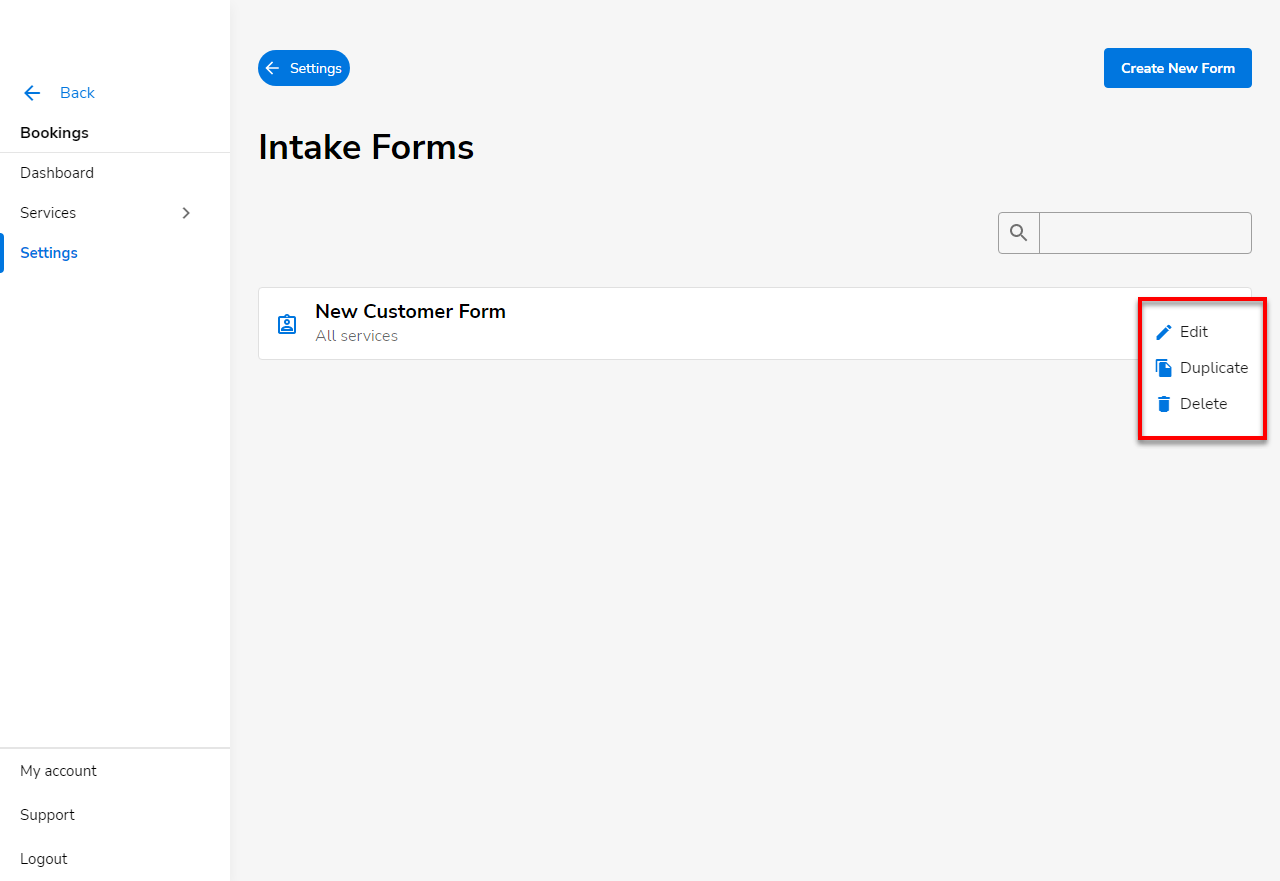 Pro Tip: If you want to know more about other settings for the booking tool and the various options that can be changed, see Booking Tool Settings.