Booking Tool Settings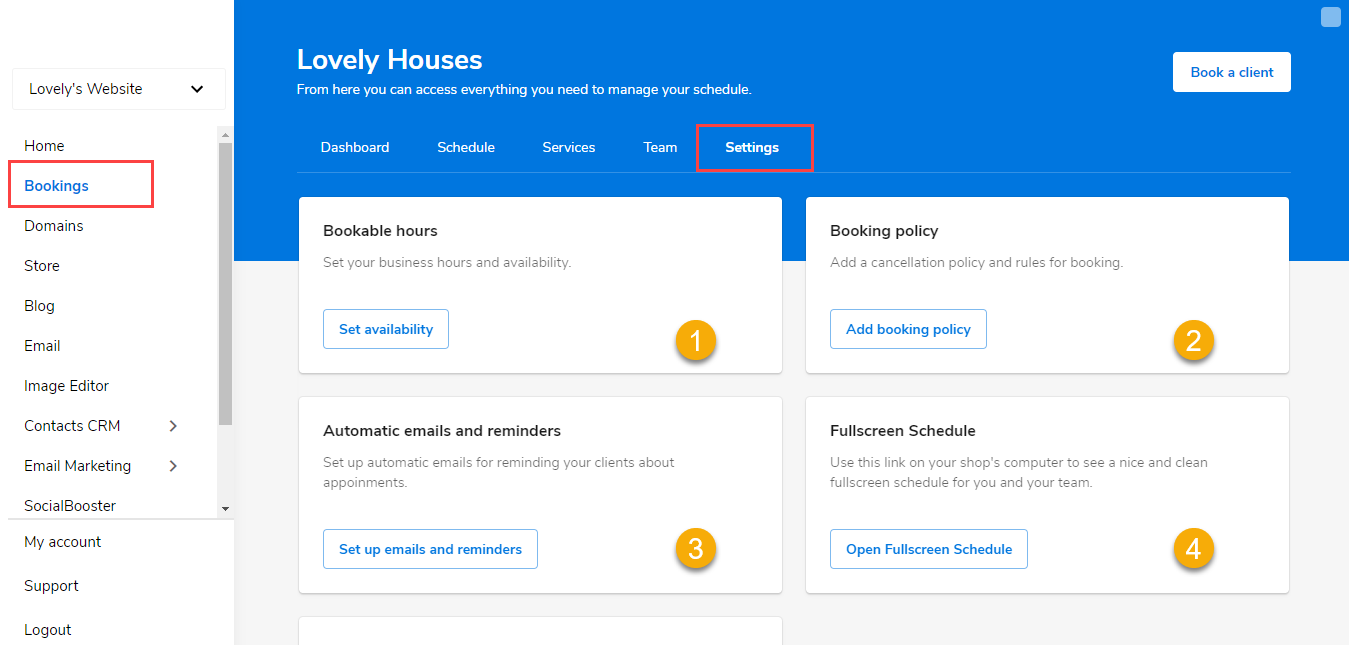 You can access your booking tool settings from within the
Settings
tab from the top navigation where you can set or change your:
Bookable hours
These are the hours that you are able to have services and employees to be booked for.
Booking policy 
This is where you can limit or change the following:

Booking Rules:

How far in advance your clients can book services for, before the desired day.
How long before an appointment can clients still book a session.
How close to the start time can your client cancel a session.

Time Slots 
In this area you can customize how the available time slots will appear. They can be set to a specific interval of minutes or based on the selected service duration.
Currency 
This is where you will set your shop's default currency for display.

Automatic email reminders
 In this area you can create and modify the emails that are automatically sent to clients as well as the sender and reply emails used for client communication. These include:

Confirmation emails
Cancellation emails
Reminder emails
Update emails

Fullscreen Schedule 
The fullscreen schedule is a new tab that will open to manage or display the day's schedule to clients on a TV or an employee to manage without being logged into the HostGator account.