Applications in Plesk Subscriptions
Subscriptions can be limited to having only applications that you specify are allowed. While disallowing FTP uploads and SSH access to the server permits you to specify an extremely secure subscription type, it will be very limited. In practice, most web hosting companies allow any available application, so you should not need to change the setting on this tab.
To manage applications in Plesk:
Log in to the Plesk admin panel.
Click Service Plan in the left-hand menu and look for the Application tab.
Check the box beside Provide only application that I select.
Look for the application in the left and move it to the Selected field using >>.
Click Update & Sync once done.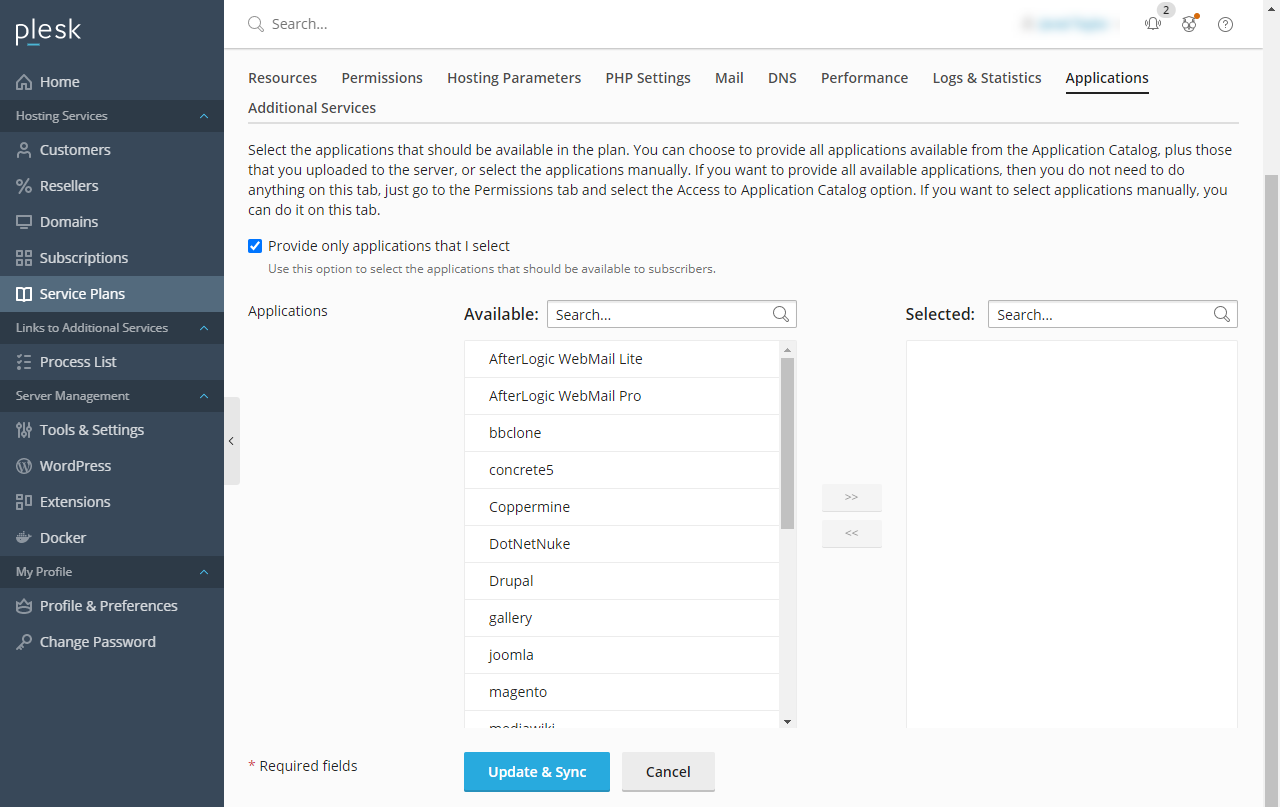 Next:  Finish Hosting Plan Creation in Plesk
---
Introduction to Plesk Administration
---