Adding Store Categories
When adding products to your store, you may come across the need to organize your products into Folders or Categories. Doing so helps to make it easier for website visitors to find what they're looking for and helps them become familiar customers.
In this article, we will cover the steps for activating and adding products to Categories. For the steps on adding products, check out: Managing Products
---
Enabling Categories:
With Gator, you can quickly activate Product Categories to organize the navigation of your store by following these steps:
Begin within your store Home and select the Advanced Features in the left-hand menu.

Look for, and toggle the switch for Product Categories. This toggle will enable the functionality of categories within the products screen.
Creating Categories: 
Once you have activated the Product Categories, navigate to your Products tab from the left-hand menu to continue.

You should now be able to select the Add A Category button in a new section to the right-hand side of your screen.

 A window will appear that will let you name your category, along with some helpful tips.

Once you've given the category a name, click Continue to create your category.
Once a category is created, you will then see a category list on the right side of your screen. There are two default categories, All Products and Uncategorized, which were automatically added to your store.
Pro Tip: You can make a category a child category (similar to a drop-down or multiple selection menus) by simply dragging a category to the right underneath the parent category.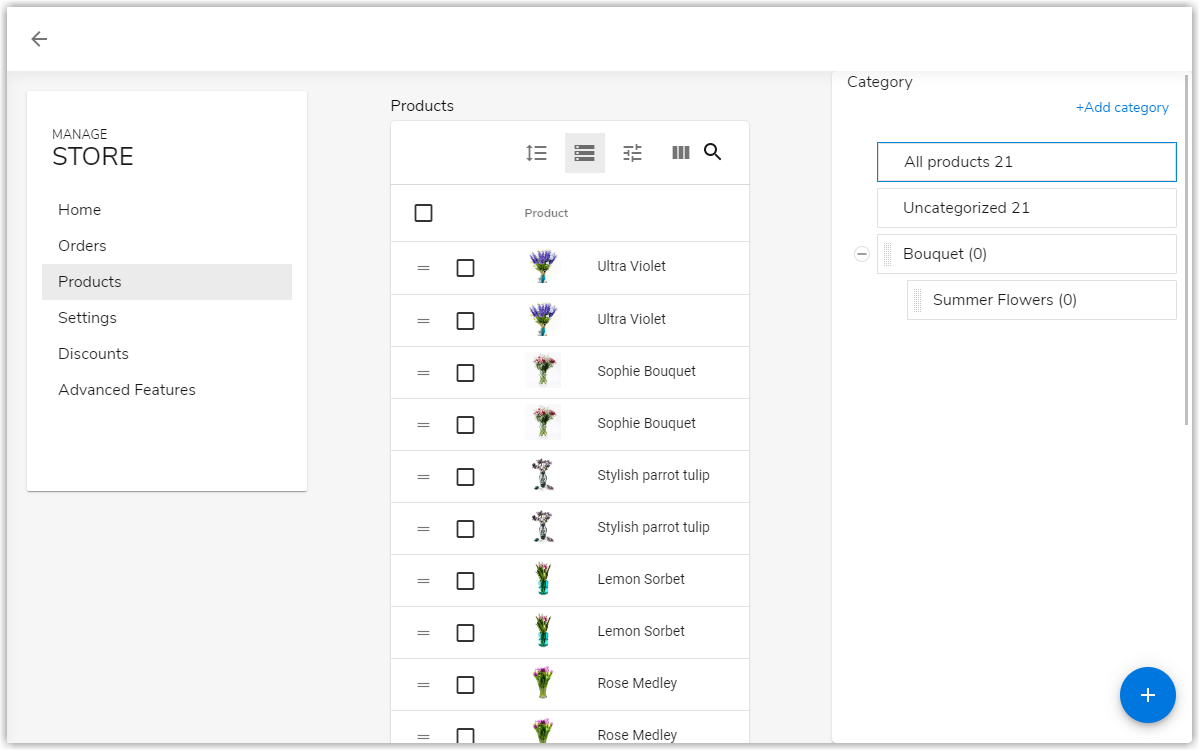 Adding Products To Categories:
To add products to a category:
Select the handlebar to drag the product from the middle menu into the list of Categories screen.

Drop the Product directly into the Category that you would like the product to appear below.

That's it! Once completed, you will see the Category Number count rise indicating your product was added successfully.