Adding a Store List to Website Builder
Adding a Store List to your website's pages is a useful feature for a few reasons. A Store List's main goal is to display specific products throughout the pages of your site, instead of showing them only in the Store section or page. With Lists, store owners can add a set of particular products to any part of their website.
In this article, we will learn How to Add a Store List of featured products to the home page of an upgraded website builder store. If you still need to add a store to your website, check out: How To Add An eCommerce Store
---
Add a store list to your website pages
From the main design editor, select Elements from the left tab.

In the Elements tab, click the Store category.

Next click the Products element.

A Products List will appear in the design area that you can drag-and-drop to any section. Place the Element where you want to on the page.

Once you have placed the Store List on your page in a section, you will see its toolbar appear above it with some options.
---
To Change the look of your Store List
Select More.

From the expanded toolbar select Advanced, then Change Design.

A slide menu will appear on the left-hand side of your screen with some Design options. These are default theme designs with stock photos within them.

Select an option from the menu to see the Store List change the editor.

Click through the options to preview how your products will display and be sure to save your changes by clicking Apply.
Pro Tip: Store Owners can also filter in certain products through categories.
For example, when you have 5 Popular products, you can put those five products in the "Popular" category.  This category can be selected from the Settings tab in the Advanced Settings pop-up.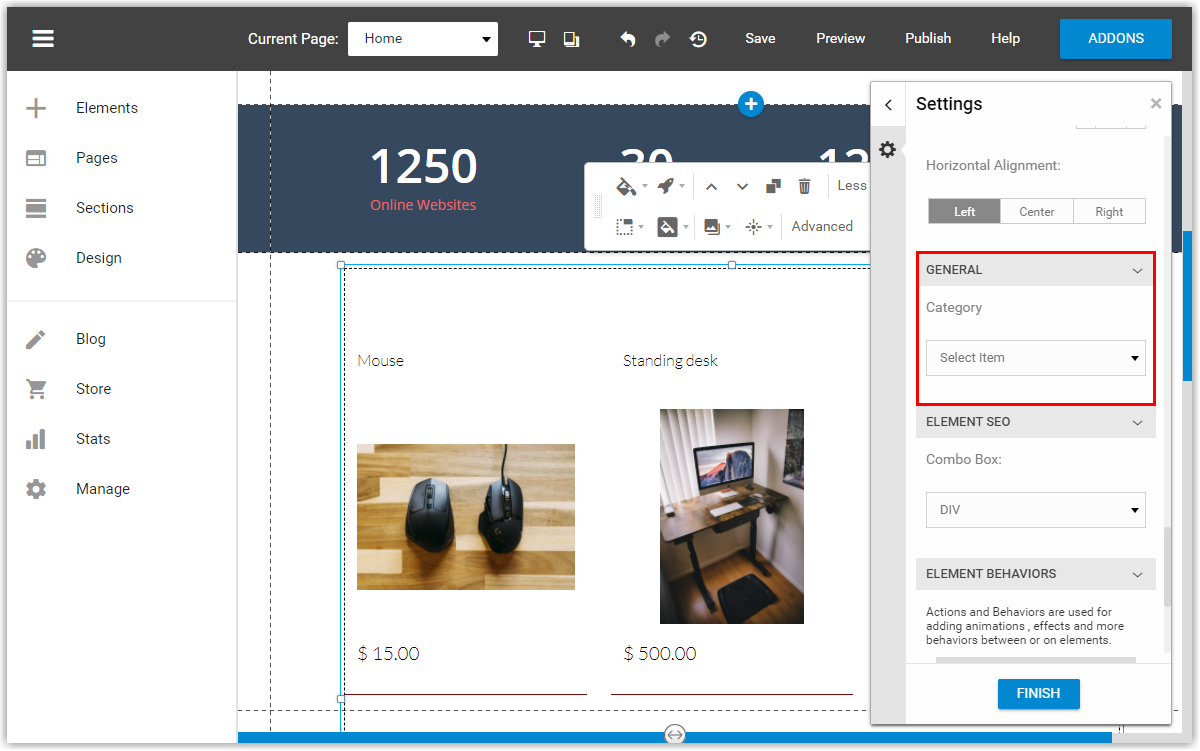 Once selected, the Store List element will only show the products that are in the Popular category.